You might have noticed a number of new features in LifeSite Wellness over the past few weeks, all geared towards making viewing and tracking employee test results as quick and easy as possible.
Self-Reported Test Results
Manually add test results from outside sources to an employee record. Learn more

Collection and Result Date
Additional dates to more easily group and track batches of test results.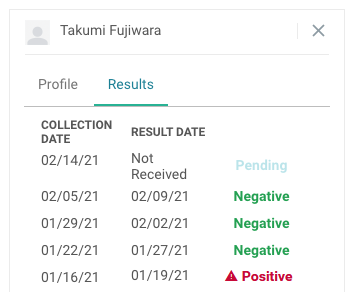 Export
Export test results and employee information for analytic and reporting purposes. Learn more
Unmatched Notification
Unmatched test results are now indicated front and center on your Test Results page.

Questions or comments? Just email us at support@lifesite.co or contact us in the Help Center at https://support.lifesite.co.