LifeSite offers customers a way for companies and organizations to store test results that come from outside labs. We call these self-reported test results.
1. On either the Employees or Test Results pages, use the New Test Result button to begin.

2.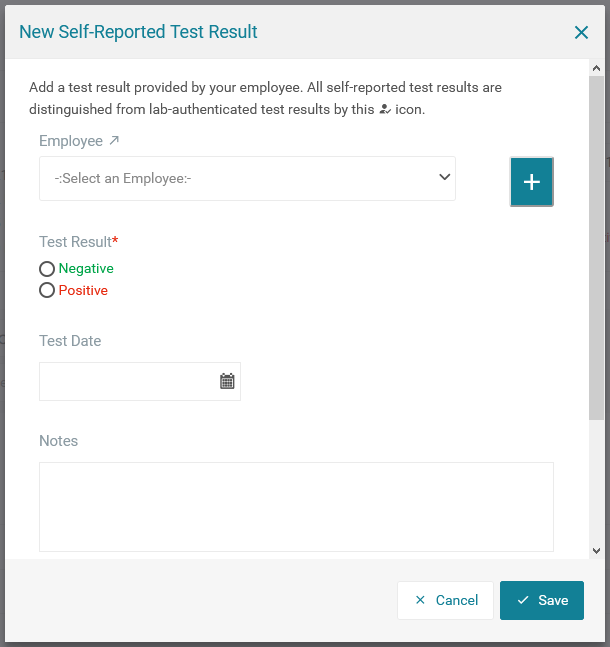 Employee: Choose which employee this self-reported test result belongs to.
Adding a result for a new employee? First create an employee record using the large blue + button.

Test Result: Is the result negative or positive?
Test Date: What is the reported date for the self-reported test result?
Notes: Type any accompanying details about this self-reported test result here.
Files: Attach a picture or scan of the self-reported test result.
3. After saving the self-reported test result, the result will appear in both the Test Results page and the employee's right-hand Details panel.
All self-reported test results are distinguished by this icon.


Edit Self-Reported Test Result
Self-reported test results can be edited directly from the Test Results page. Find the desired result and click the

icon to open the Action menu.

Review Attached File
If a file was attached to the self-reported, you can preview the file from the Action menu shown above, or in the Details panel by clicking the

icon.