Vaccination records are here!
As your employees begin receiving their COVID vaccines, you can now add both information from a vaccination card and a picture of it to an employee record.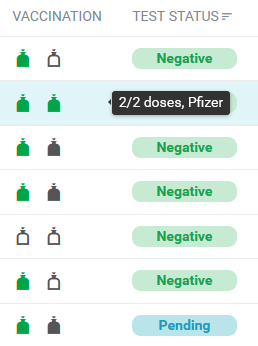 We're offering a brief training on how to add vaccination records, or you can check out the short Help Center article here.
To schedule a training, please reply to this email or contact us at covid-support@lifesite.co with a few times you're available the next few days.


Questions? Just email us at support@lifesite.co or contact us in the Help Center at https://support.lifesite.co.