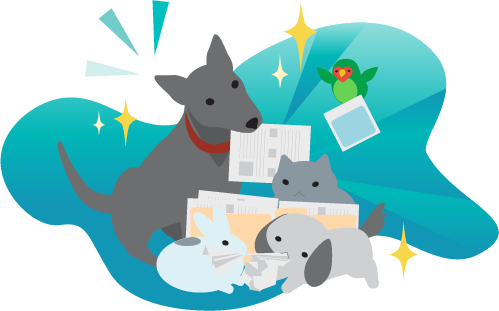 * Mobile app availability in the App Store and Play Store will depend on your region
The new version of LifeSite has arrived, and organizing your information has become a whole lot easier!
Category Shuffle
Life Information is now stored in 4 new sections:

My Life,

My Medical,

My Finances, and

My Estate. We've added, renamed, and rearranged the categories in these 4 sections for quicker and easier discovery of your information.
By default collaborators are blocked from new categories, so be sure to review all collaborator permissions.
HINT: Curious where old categories are now? Check out the full mapping here.
Linked Information
Life Information entries can now be linked to related entries, saving you time during data entry and ensuring your information is accessible throughout LifeSite.
HINT: Linked fields have a  and can be found at the bottom of most entries.
Life Checklists
We added additional checklist templates that will guide you through information for an even wider range of life events, including caregiving, financial preparedness, and pet care.
Notification Center
Want less notifications about account activity? Choose which type of activity to be emailed about, or receive only a daily or weekly activity digest email.
Wizards and Tours
Want a simpler LifeSite experience? Wizards personalize your LifeSite so you only see the information you want to organize, while tours offer a short guide on how to use key LifeSite features.
LifeSite Pro HINT: Wizards improve client efficiency by focusing them on only information that matters.
We're Going Native!
The new LifeSite companion mobile app has a familiar look and feel, more closely matching your phone or device. This provides you with a faster, more intuitive experience.
Enhanced Authentication
Both the web and mobile apps now benefit from a stronger, more secure authentication process that keeps your information safer than ever, all without increasing complexity.
As always, we'd love to hear from you with questions, comments, or issues. Simply email us at support@lifesite.co or reach out to us in the Help Center at https://support.lifesite.co.