Employee records can be created one at a time or by uploading a list of employees.
1. From the Employees page, click the Create New button and choose the Employee option to begin.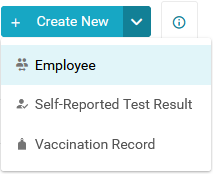 2. Enter the employee's information, beginning with their name.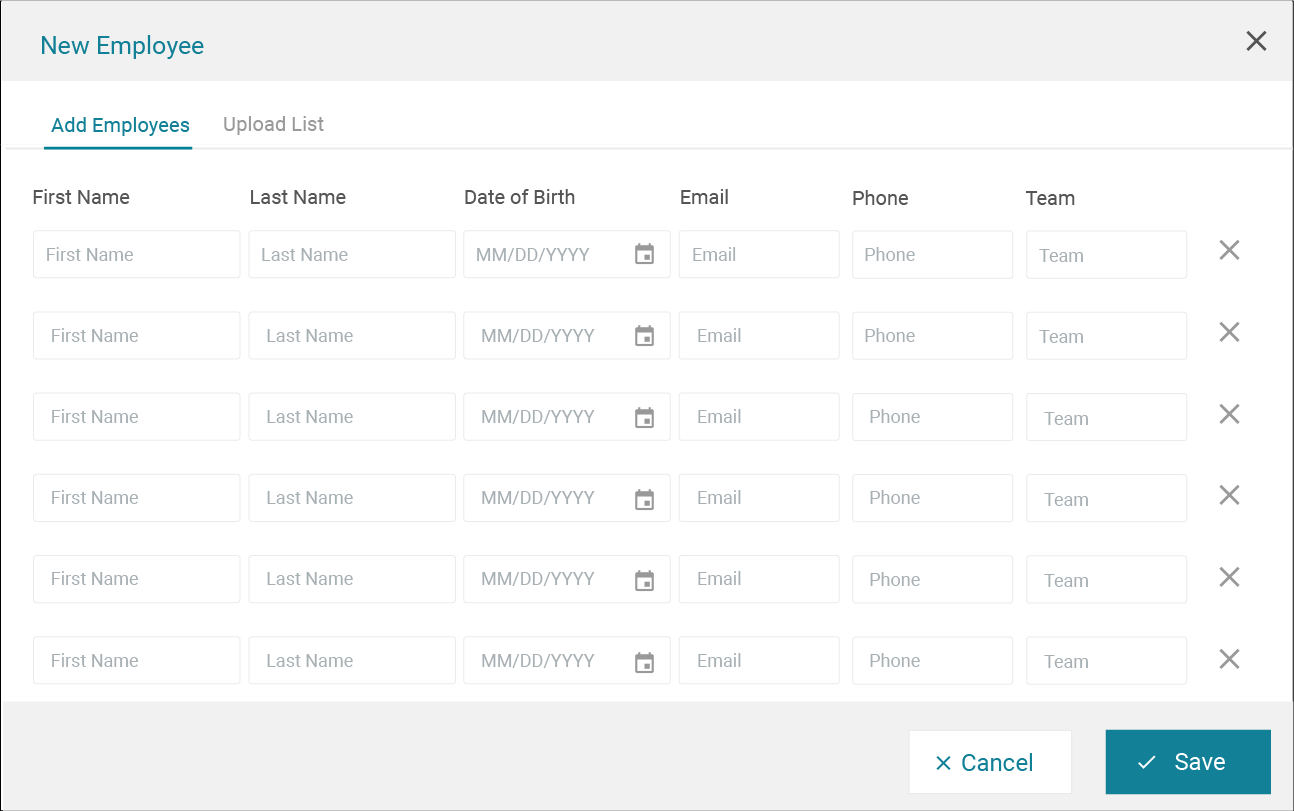 First Name, Last Name, and Date of Birth are required. All other fields are optional.
3. Click the Save button and all employees entered will immediately appear in the Employees page.