Your LifeSite Wellness now has additional test statuses. Tests are distinguished between Activated and Pending, allowing you to track tests at every stage of the testing process.
Activated: Test registered but not yet received or processed by lab
Pending: Test is currently being processed by lab
No Result: Test could not be processed and lab recommends a retest
See the full list of test statuses.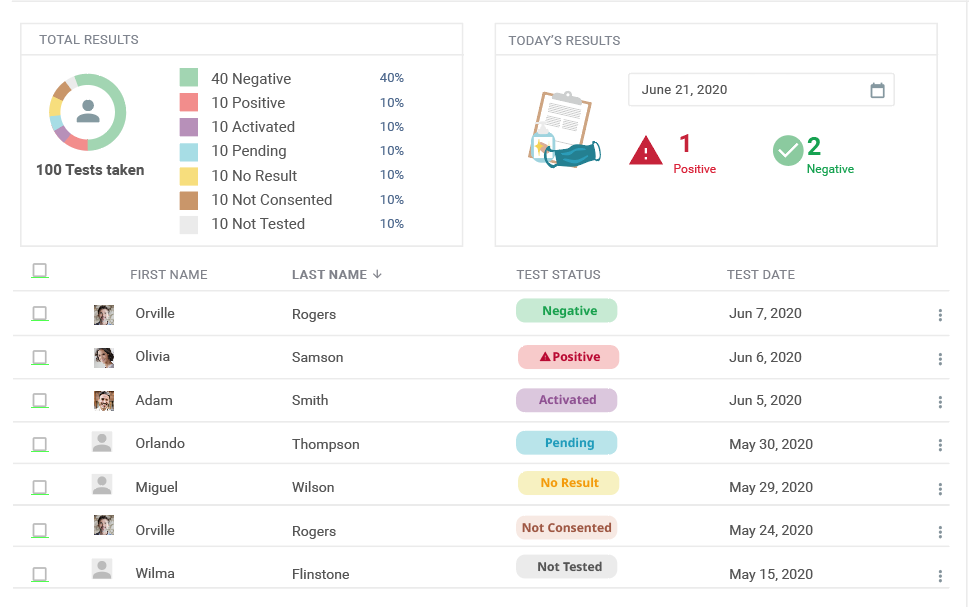 * Results totals might be slightly different due to tests being shifted to these new statuses.
Notifications
Automated email notifications for new test results have been temporarily disabled to improve the detail provided in each email. We'll send manual notifications in their place.
Positive test results: Sent immediately once the result is available
All other results: Sent once a day, covering a 24hr period
Coming Soon
Store a vaccination record and a scan of the vaccine card with an employee record
Significant performance improvements over the next week

Questions or comments? Just email us at support@lifesite.co or contact us in the Help Center at https://support.lifesite.co.