Manage a variety of Exempt Statuses along with the employee vaccination status. Statuses, dates and documentation are important information for executing on testing requirements, tracking, regulatory reporting and managing the health and safety of your workforce.
1. On the Employees page, click

to open the action menu for an employee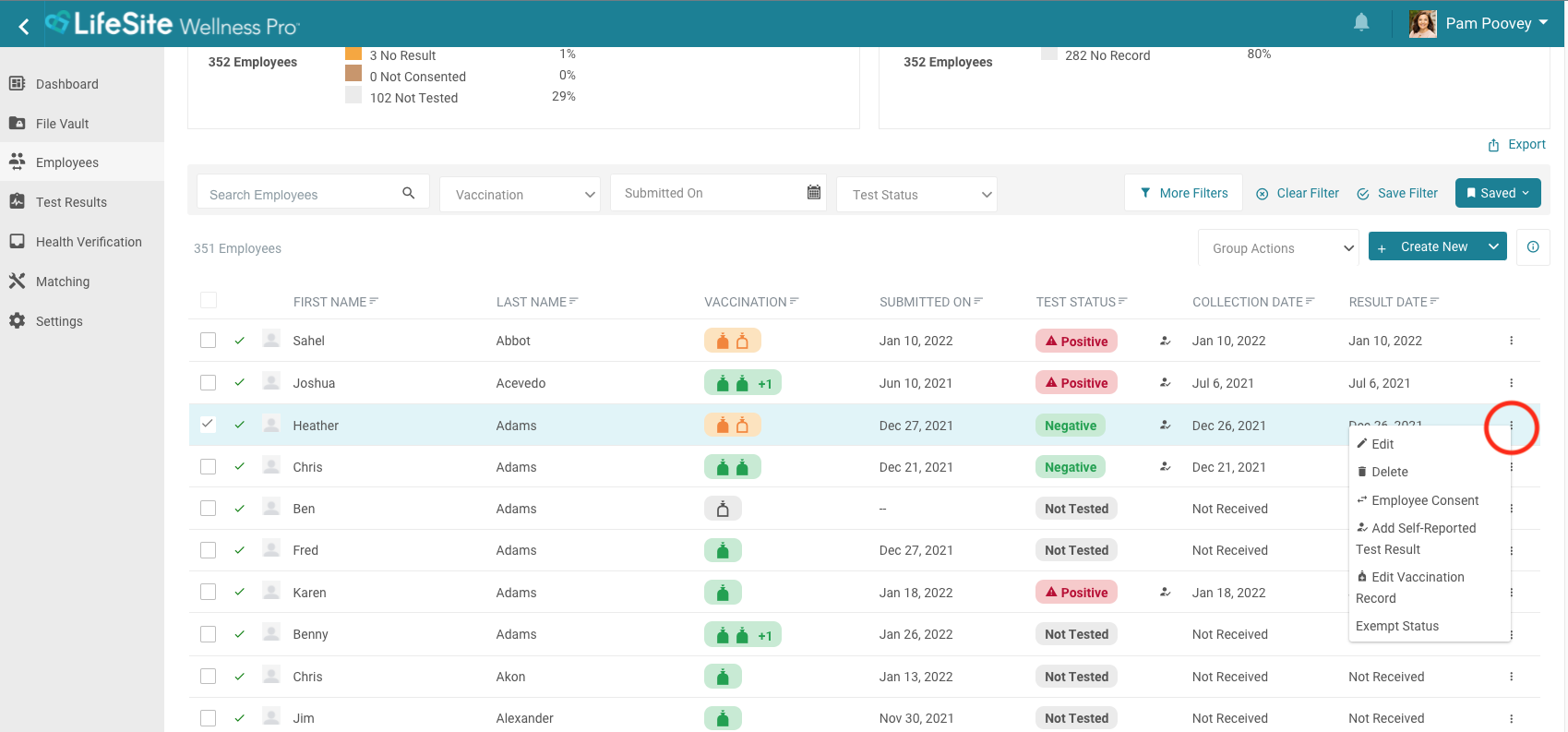 2. Click Exempt Status to view Exempt details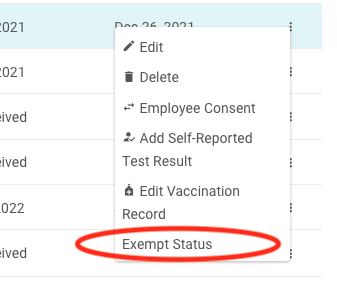 3. In the pop up, complete fields for Exempt and Exempt Reason. When selecting the Reason "On Leave," you have the option to add Leave Start date and Leave End date.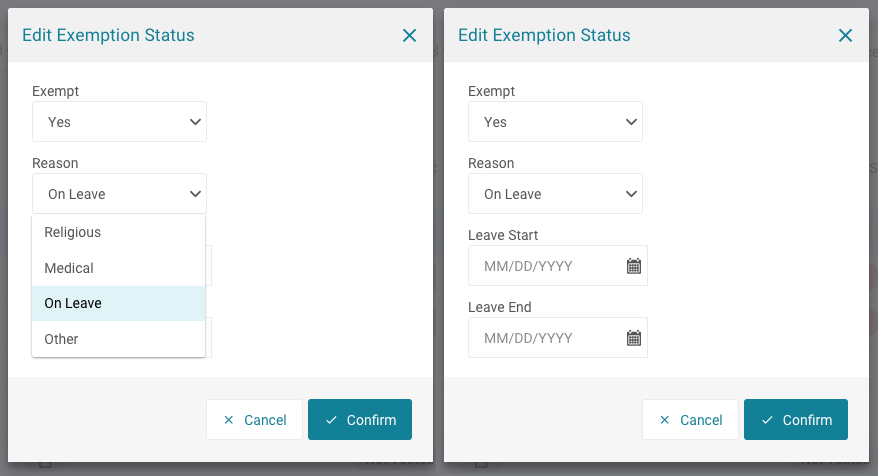 4. Click Confirm to save your options.