What is an Unmatched Test Result? Read more: About Unmatched Test Results
Test results from the testing lab are often transferred to LifeSite Wellness Pro with no issue.
However, sometimes an unmatched test result will occur. If the name or date of birth an employee/patient provides to the testing lab is different from what is stored in Wellness Pro, this will generate an unmatched test result.
In some cases like when an employee is no longer active, you may want to hide an unmatched test result from your LifeSite account.
How to Hide an Unmatched Test Result
1. In the left menu, select the Matching page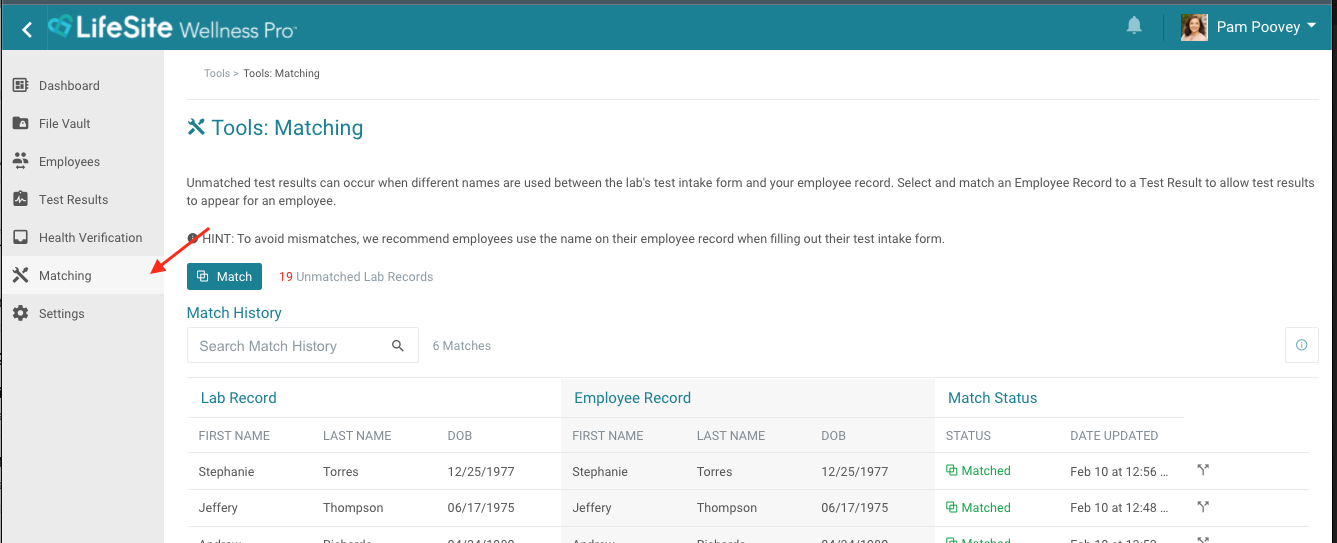 2. Select the Match button to open the matching tool

3. Identify which unmatched record you would like to hide. Click the

to the right of that record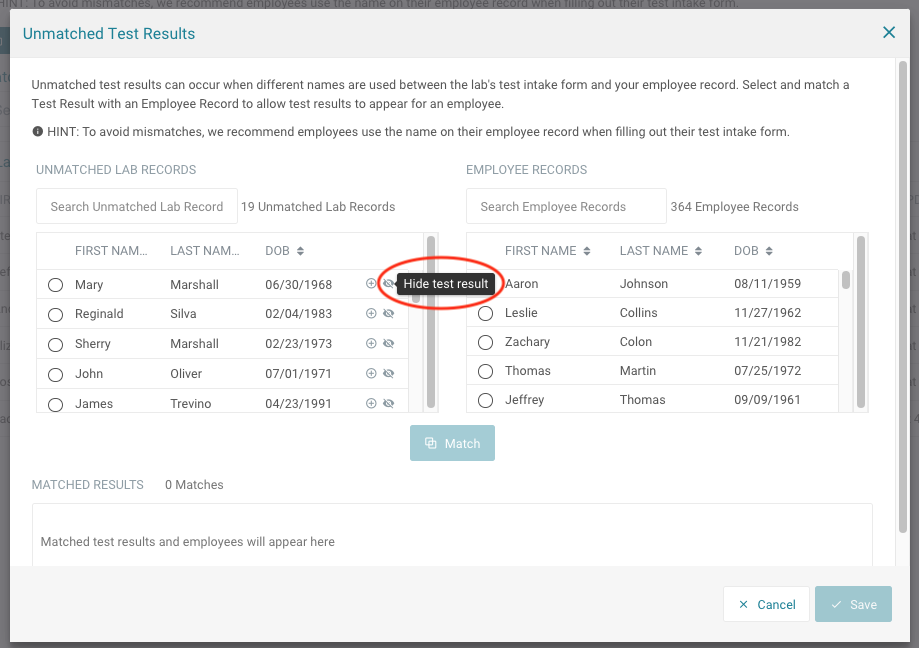 4. Confirm that you would like to hide this record by selecting Hide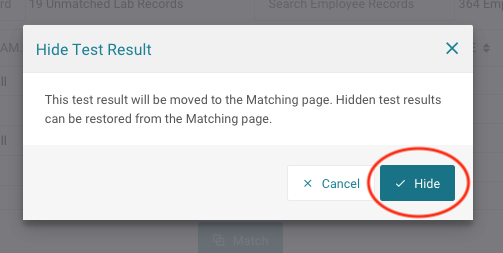 5. The selected record will now be hidden from your match tool