A Life Information task allows a Checklist respondent to attach a Life Information record from a specific subcategory to a Checklist response.
Creating a Life Information Task

1. Select the Life Information task type from the Checklist builder.


2. Enter a task name and description.


3. Under Response, select a Life Information category from the dropdown menu. When a Checklist assignee responds to your checklist, they will be asked to complete this Checklist task by choosing a Life Information record from the selected category.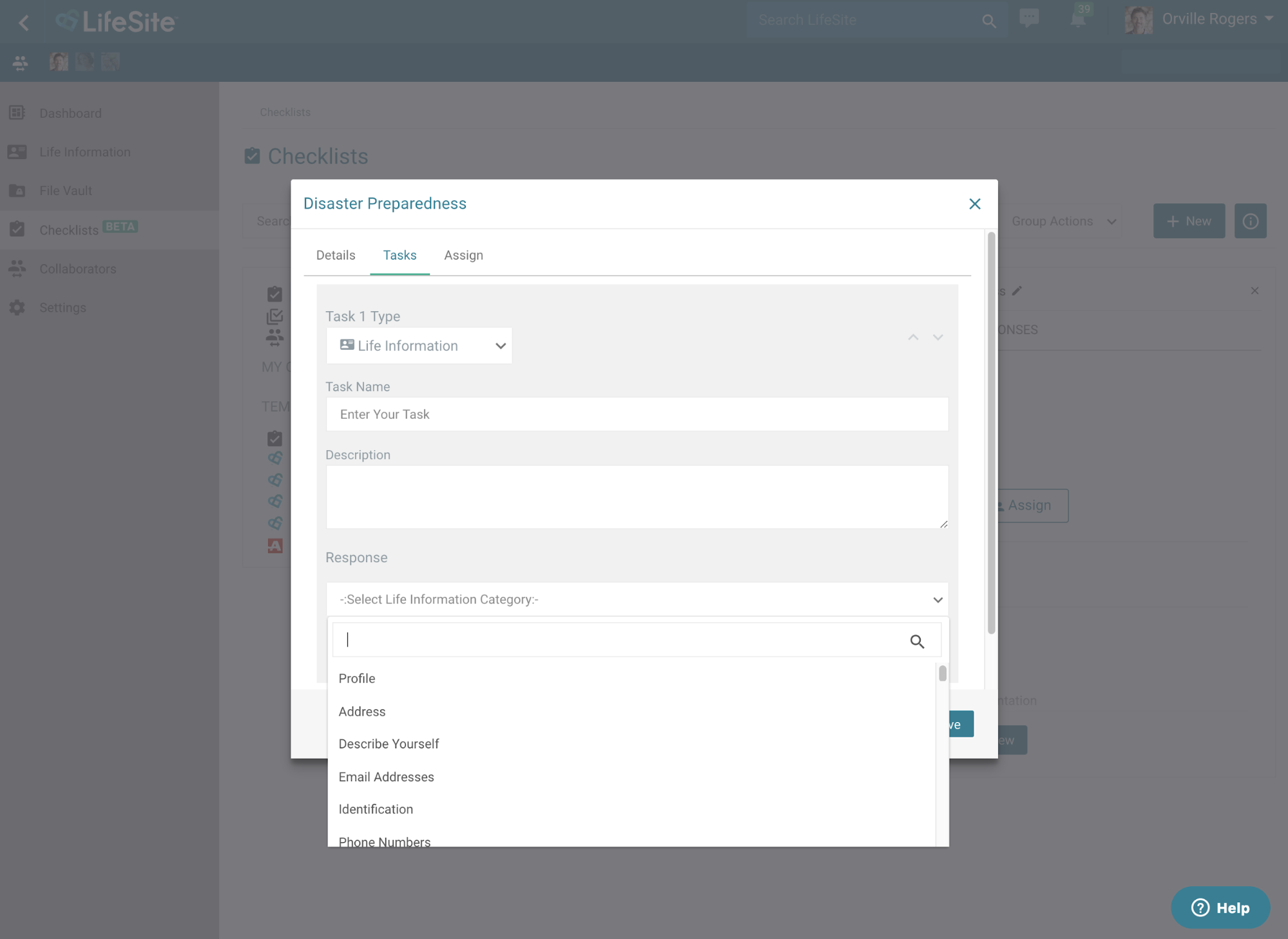 4. Click Continue.