When you're ready to send your checklist to a collaborator or advisor for completion, you'll want to assign your checklist.
1. Click the Assign tab to assign your checklist and collect responses.

Note: Once assigned, the checklist tasks are no longer editable.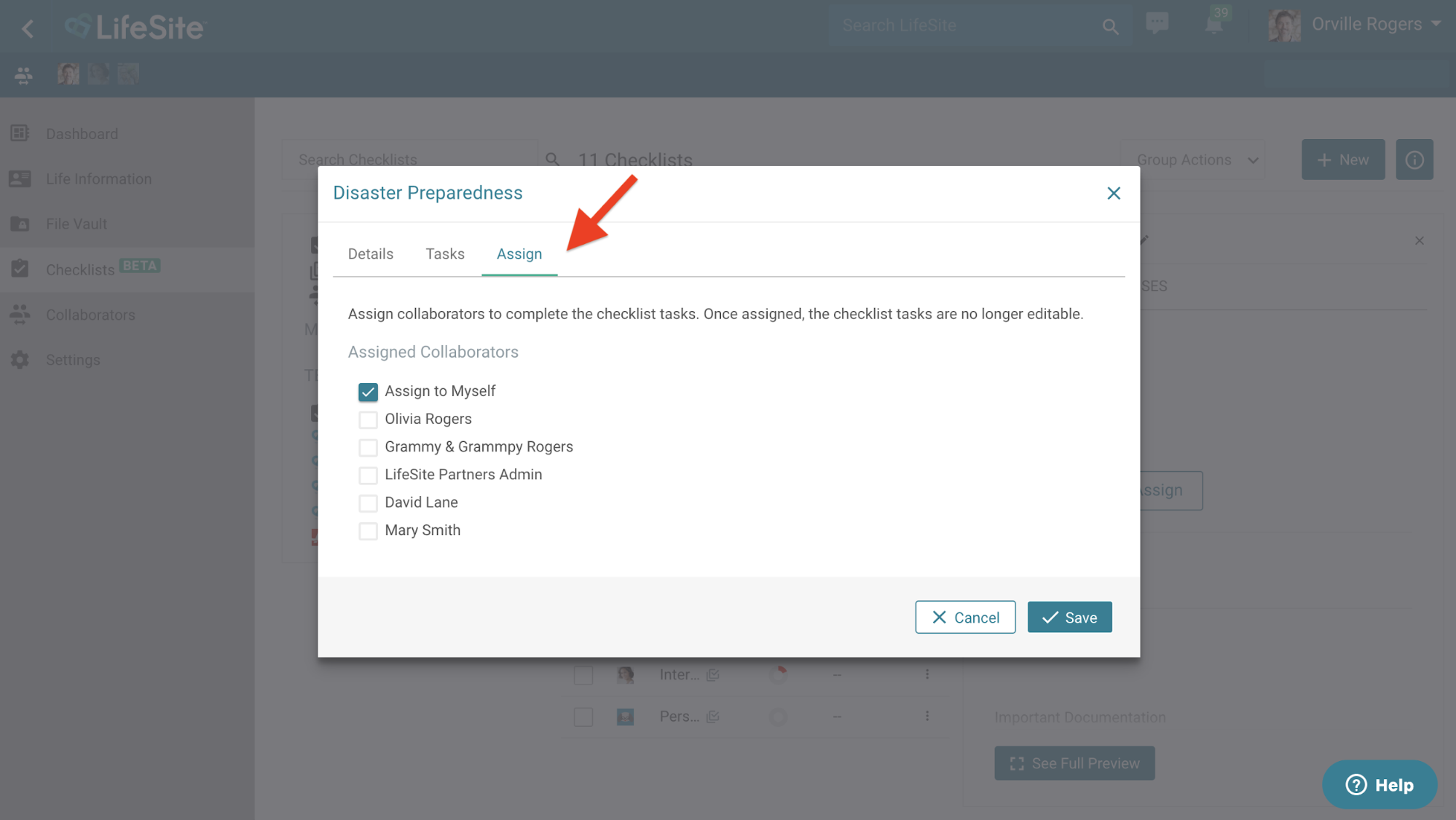 2. On the Assign tab, you will find a list of your collaborators. For Pro users, you will find a list of your clients.
a. To assign a checklist to a client, click the checkbox next to their name.
b. If you would like to respond to this checklist yourself, check Assign to Myself.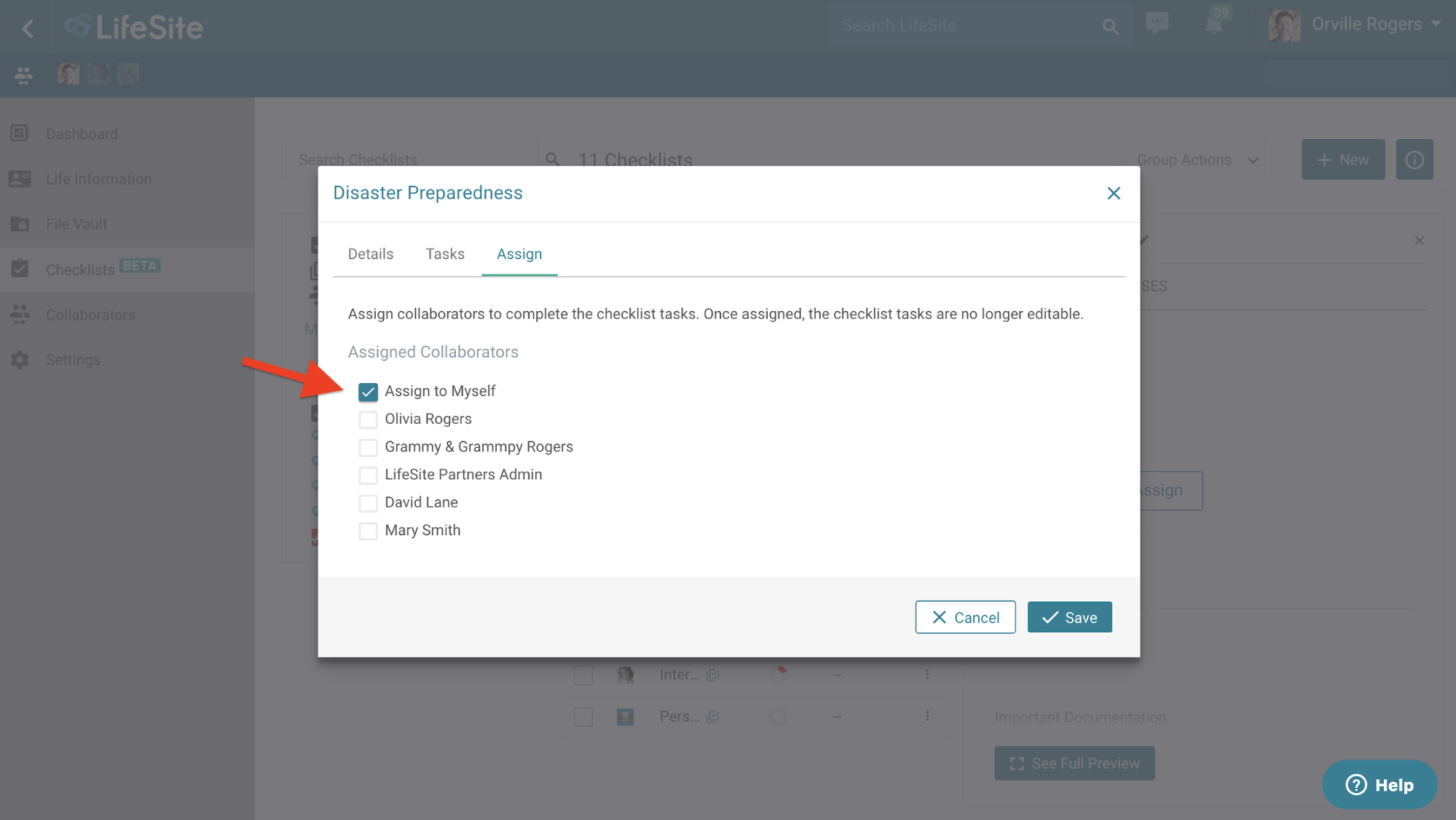 3. Assignees will receive both an in-system notification and email notification letting them know that they have been assigned a checklist.

4. From the Assignee's Checklist page, they can find their assigned Checklists under the filter entitled Assigned to Me.