A Checklist template is a quick way to get started with LifeSite.
Let's say you want to prepare for an emergency, instead of scrambling to figure out what information you need to record and share in LifeSite, you can find a template for that. It's much quicker and easier to use the Checklist templates! Templates can help you with:
Emergency Preparedness

Preparing for Travel

Preparing for and Selling an Estate

Creating a Digital Wallet

Pet Emergency Information

Babysitter's Information

… and more!



1. From the Checklists page, browse the template library in the page navigation and see if any life events apply to you. Select a category or click All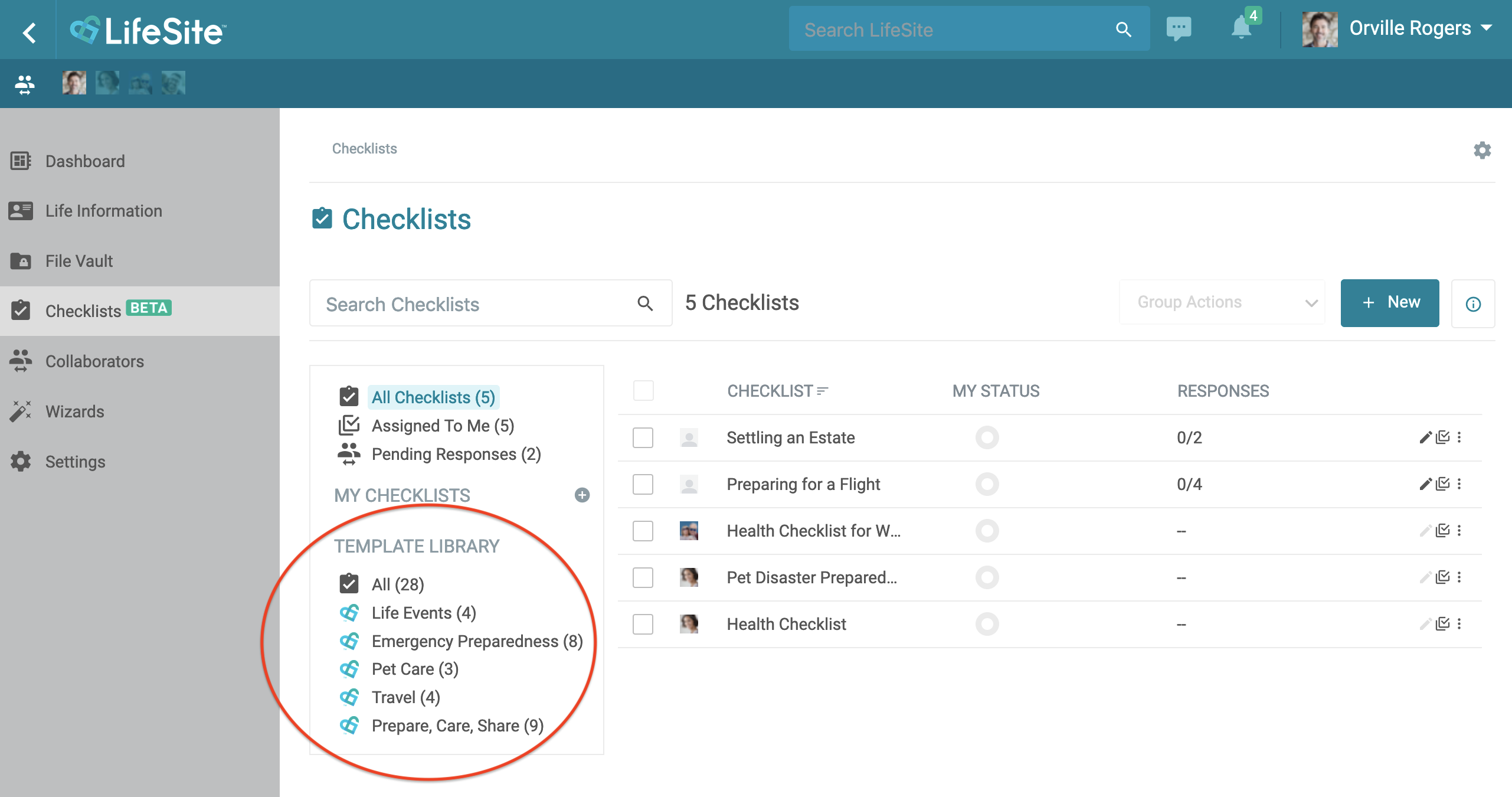 2. Let's say you want to prepare for an emergency. Select the category Emergency Preparedness. To use a template, click Respond to Checklist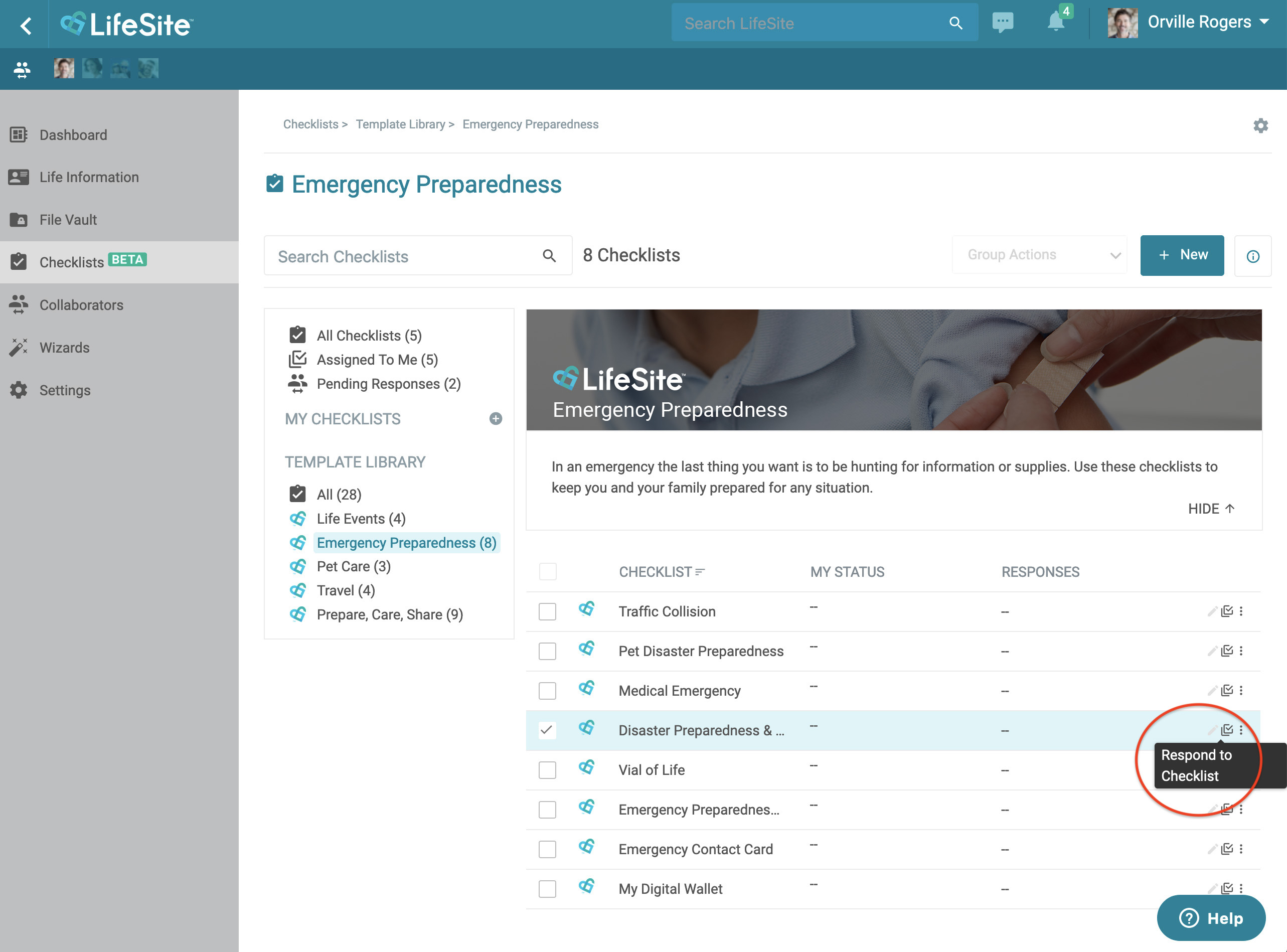 3. LifeSite will show you a warning to confirm that this is the template you would like to use. Click Continue to move forward.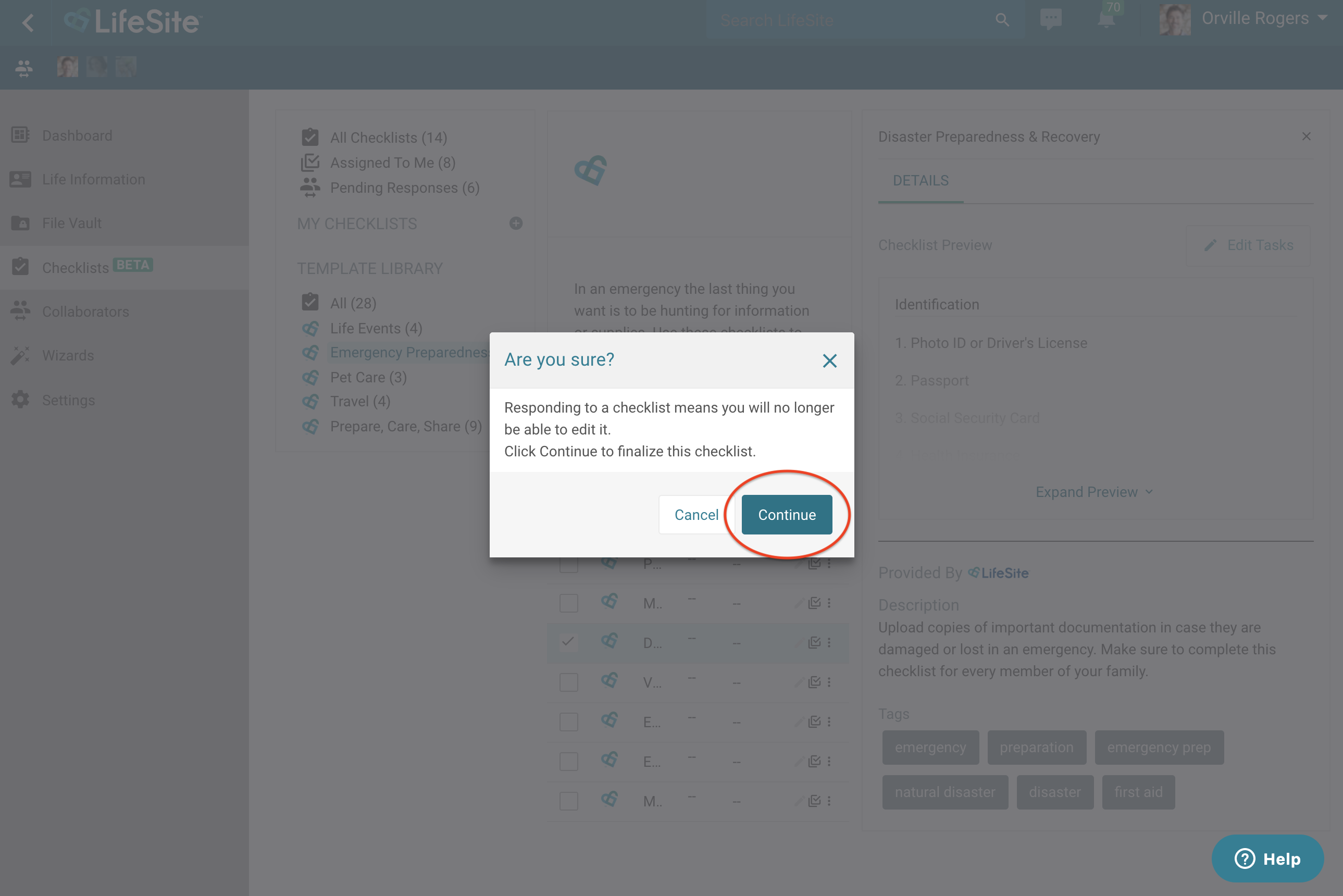 4. You will now be prompted to respond to the template. If you need help responding to a task, read more about the different task types.
Clicking Done will save your answers. You do not have to complete your checklist in one sitting. You can return to your checklist at any time to complete it and your previous answers will be saved.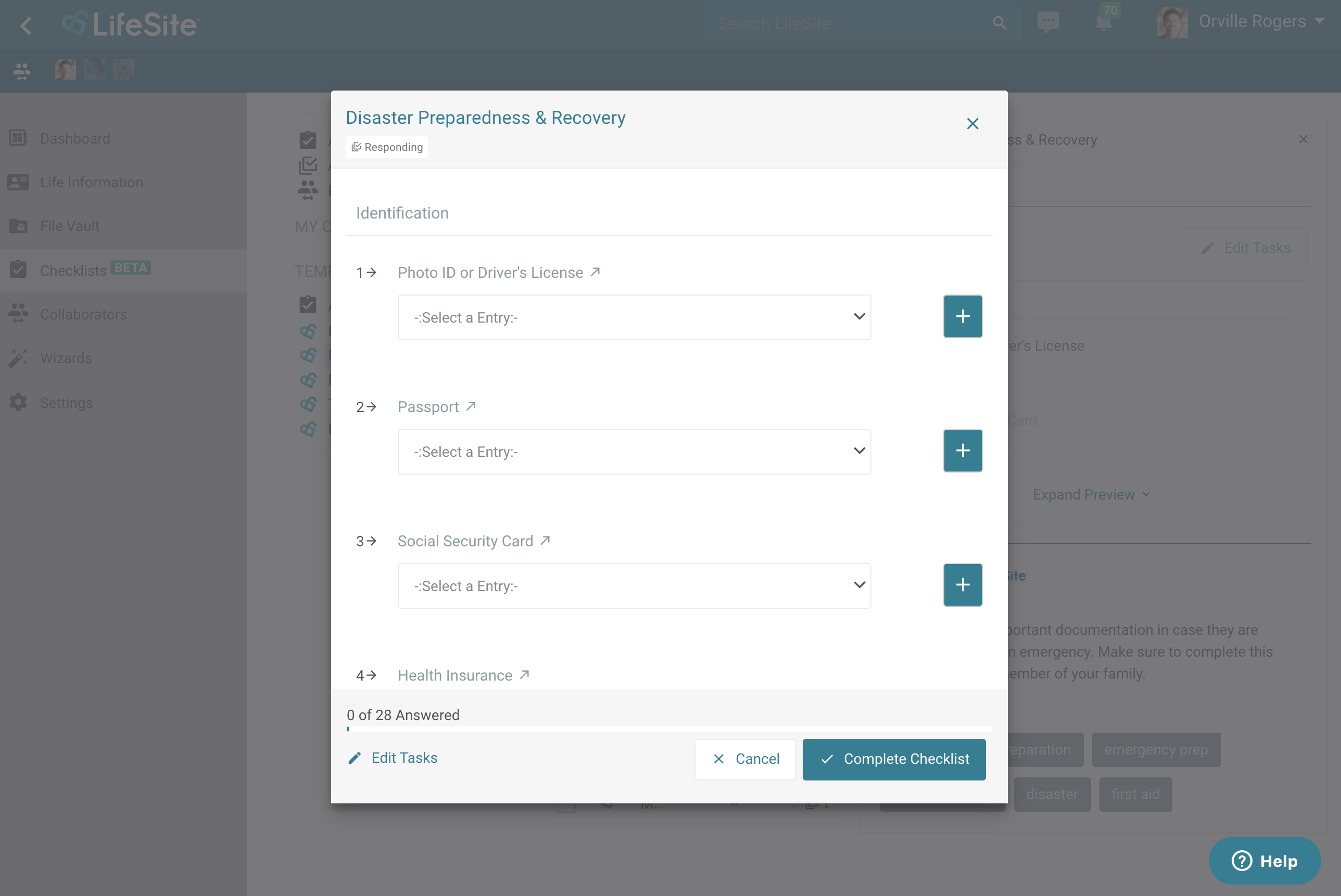 5. Your checklist will be automatically be saved in My Checklists.