When inviting a new collaborator to gain access to your account, you'll need to also provide your collaborator with a collaboration key.
A collaboration key is an automatically generated code that protects your LifeSite account from unwanted guests. You can see it when you are creating a new collaborator.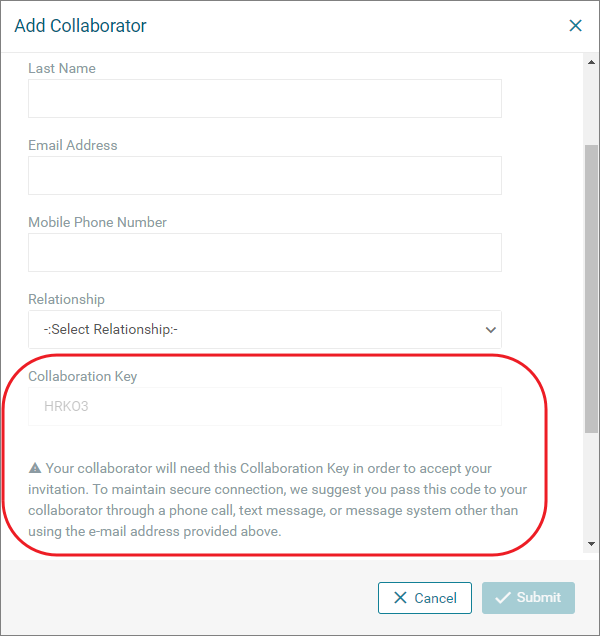 In case your collaborator's device(s) or email address are compromised, LifeSite does not email this collaboration key in the collaboration invite. Be sure to contact your collaborator directly to pass along this code. Without this code, your collaborator will not be able to accept your invite.
Interested in how LifeSite protects the security of your life's most important information? Check out our Security page.