1. From the menu, select the Collaborators page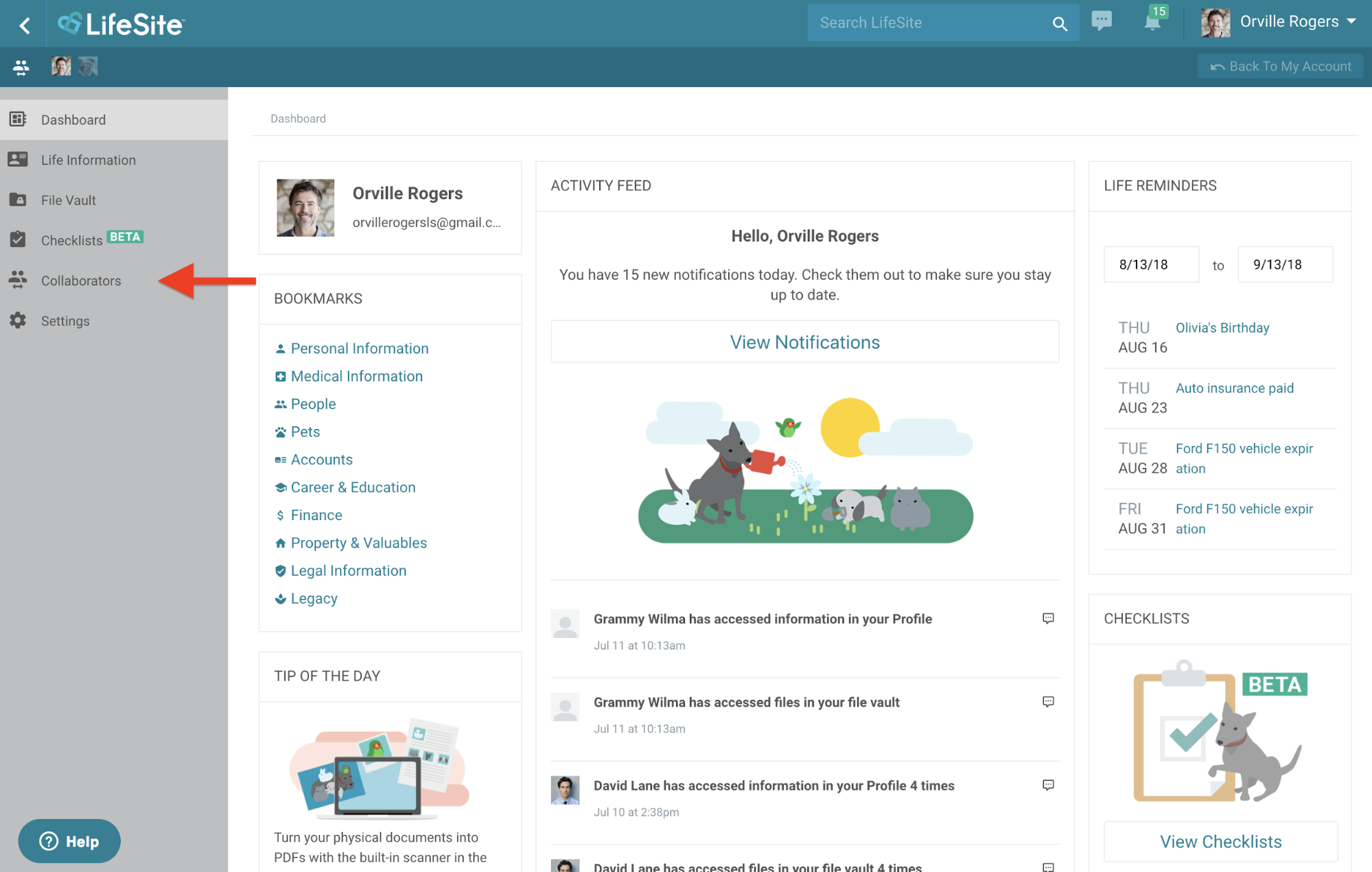 2. Click + Add Collaborator to add a new Collaborator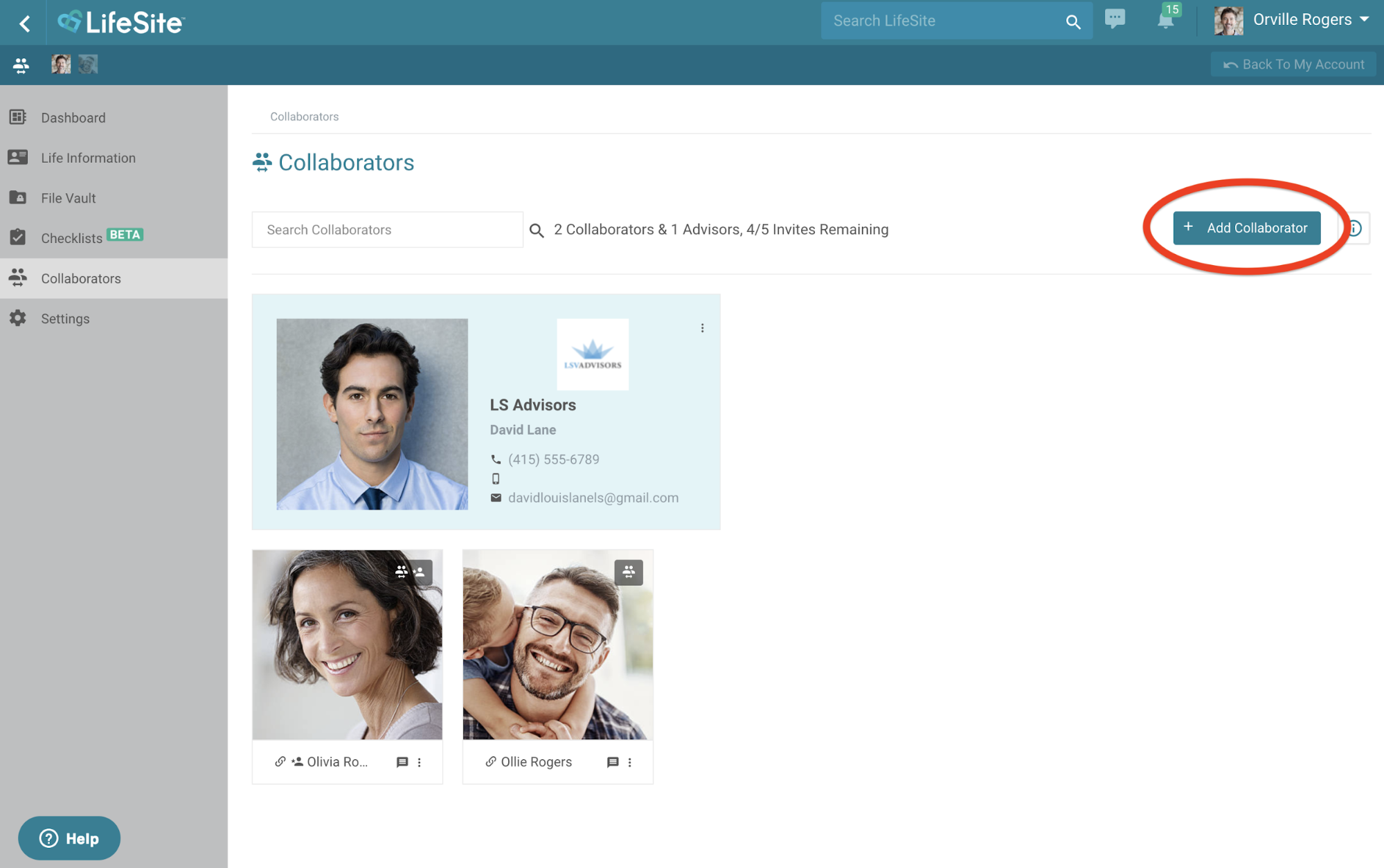 a. Note: If the + Add Collaborator button is disabled...
i. Collaboration is only available for Plus users. To use collaboration, Upgrade to Plus
ii. Each Plus user is allowed 5 collaborators, check your Collaborator Count to see if you have reached this limit.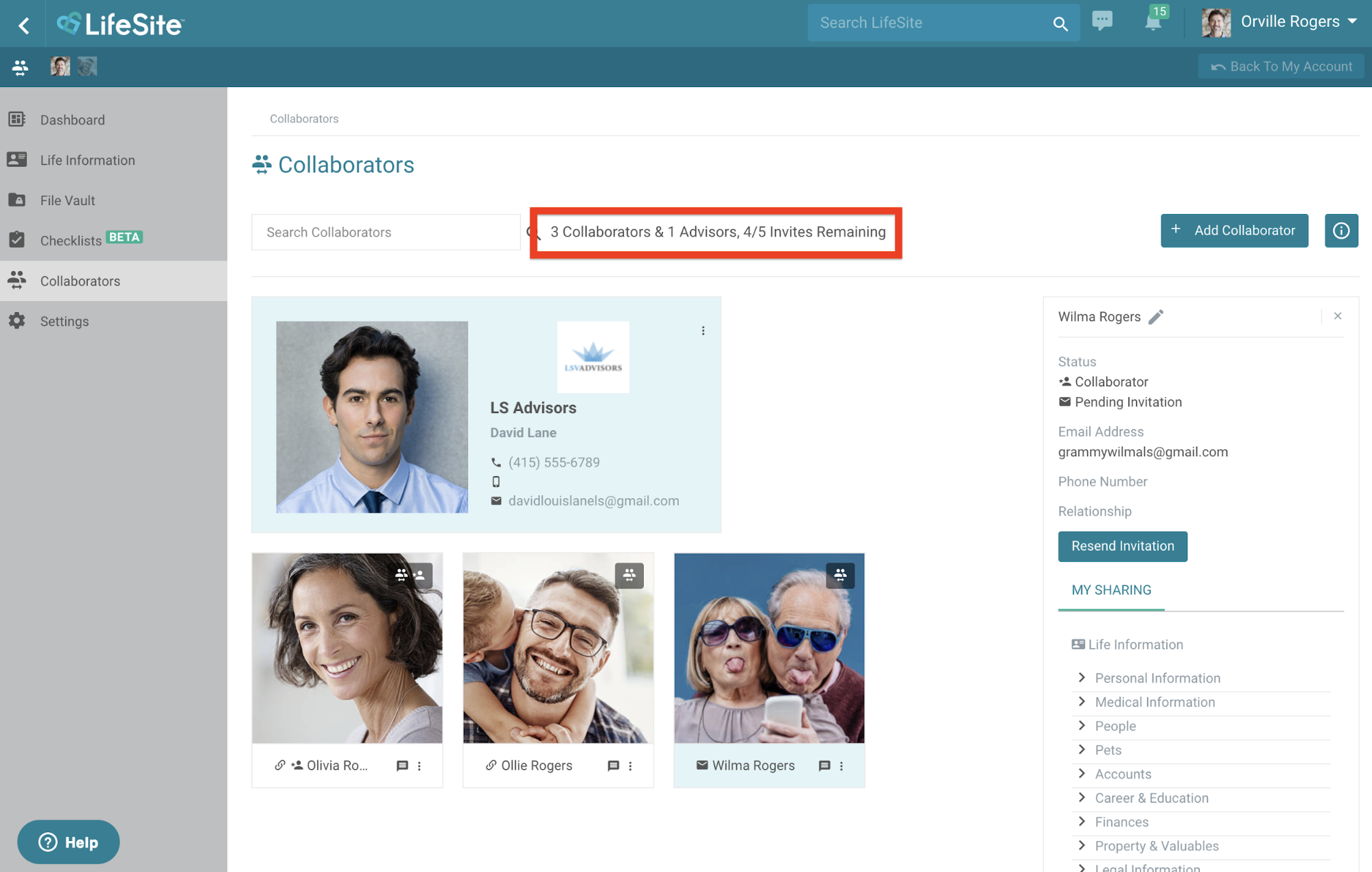 3. In the popup, set your collaborator's contact information and permissions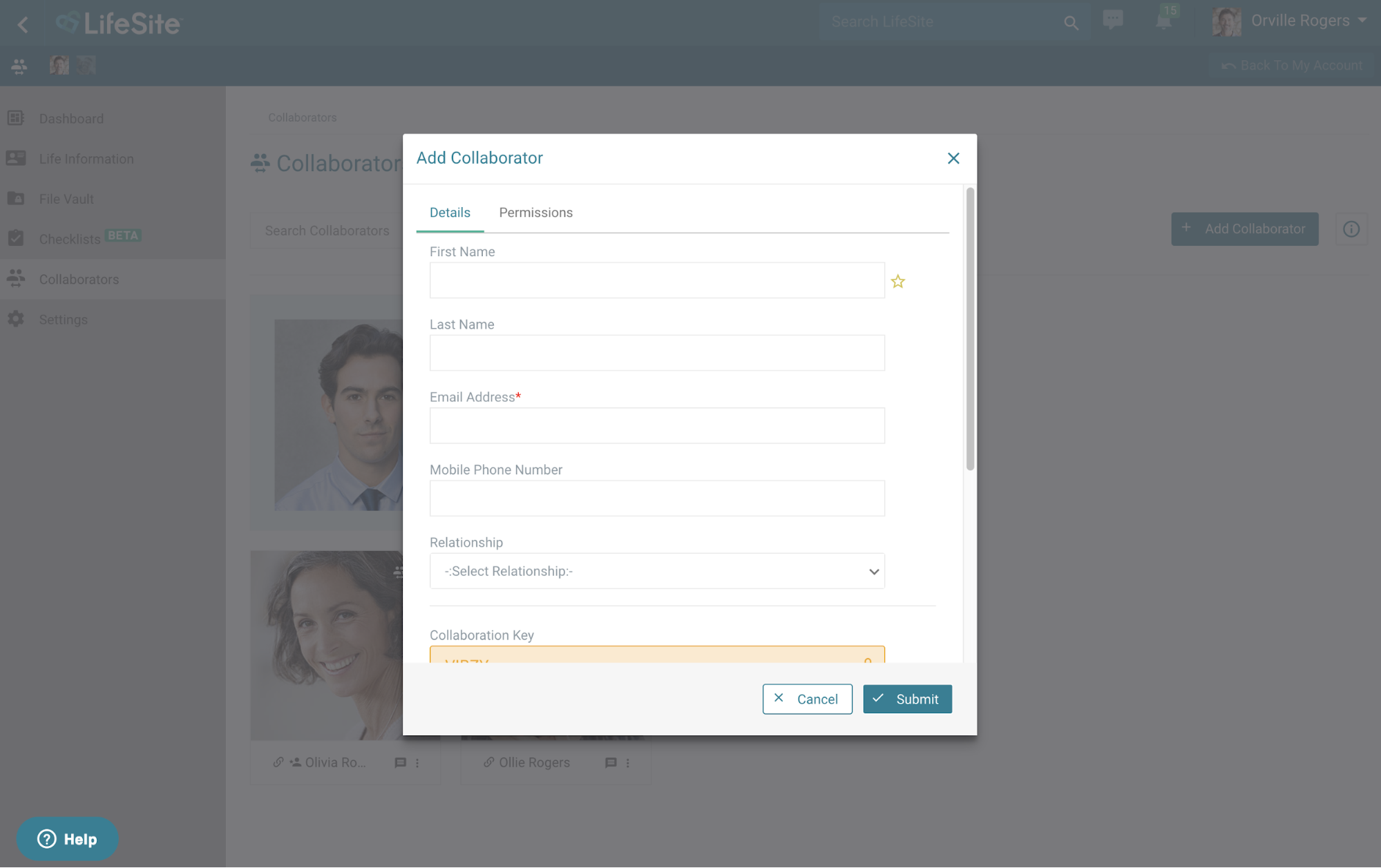 4. To set permissions, click on the Permissions tab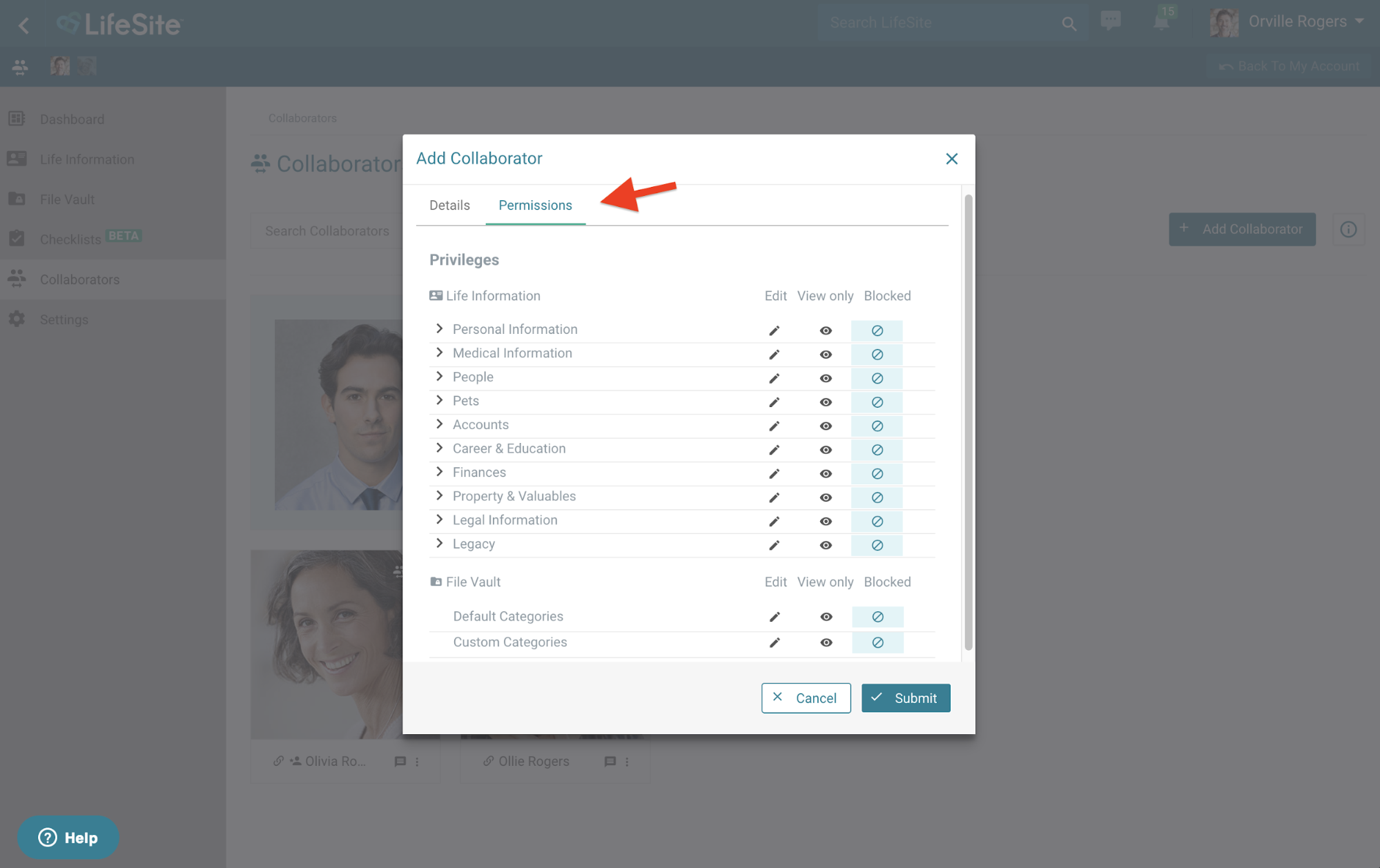 5. Don't forget about your Collaboration Key. LifeSite does not email this collaboration key in the collaboration invite, in case your collaborator's device(s) or email address are compromised. Be sure to contact your collaborator directly to pass along this code. Without this code, your collaborator will not be able to accept your invite.

Your Collaboration Key can always be found in your Collaborator's details.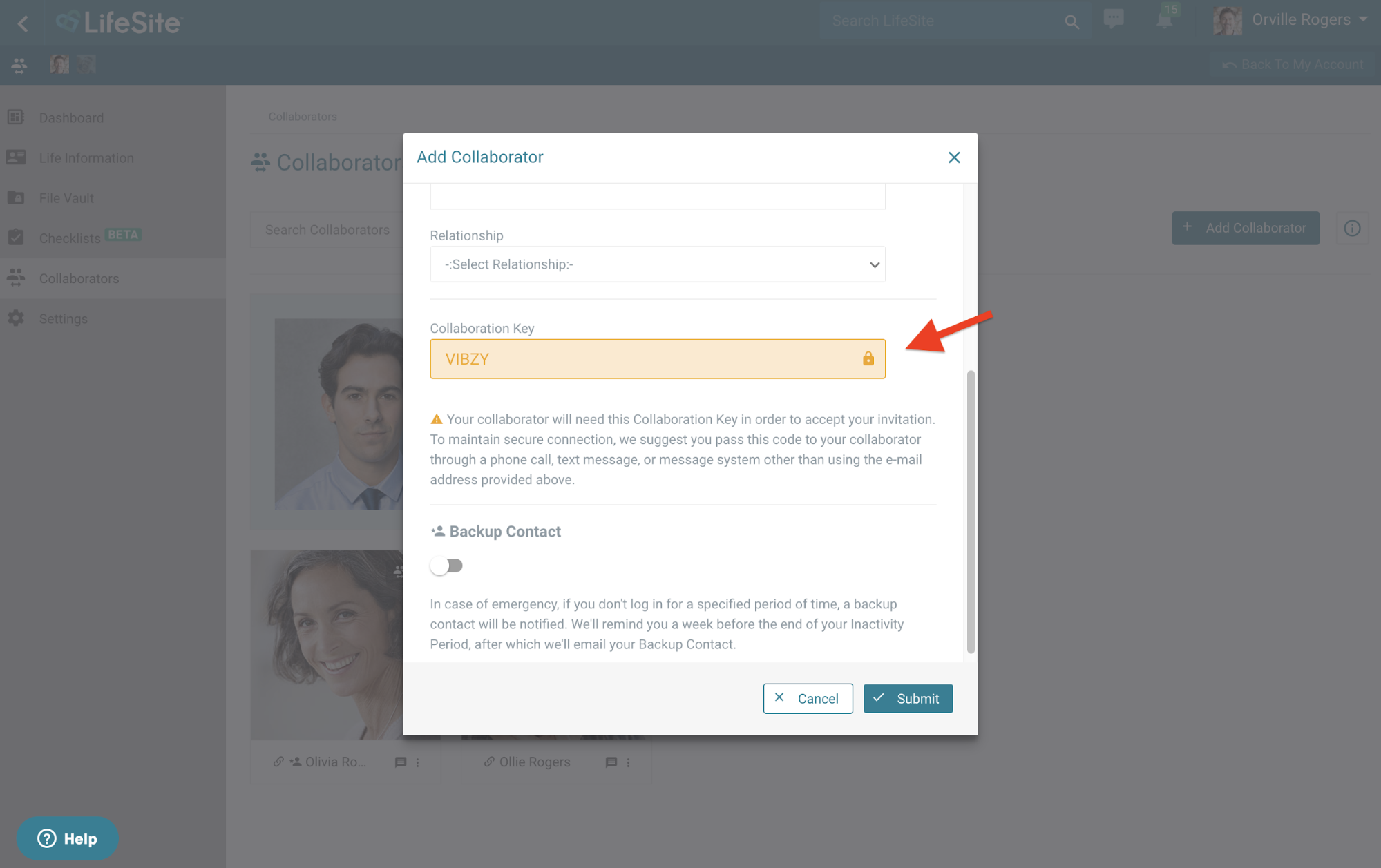 6. Once your permissions are set, your collaborator is automatically sent a notification informing them about your Collaboration Request.

Learn More
Accept a Collaboration Invitation
Resend a Collaboration Invitation
Status of Collaboration Invitation