1. From the Collaborators page, select a collaborator's thumbnail.

2. In the details panel, My Sharing shows the permissions that you set for your collaborator.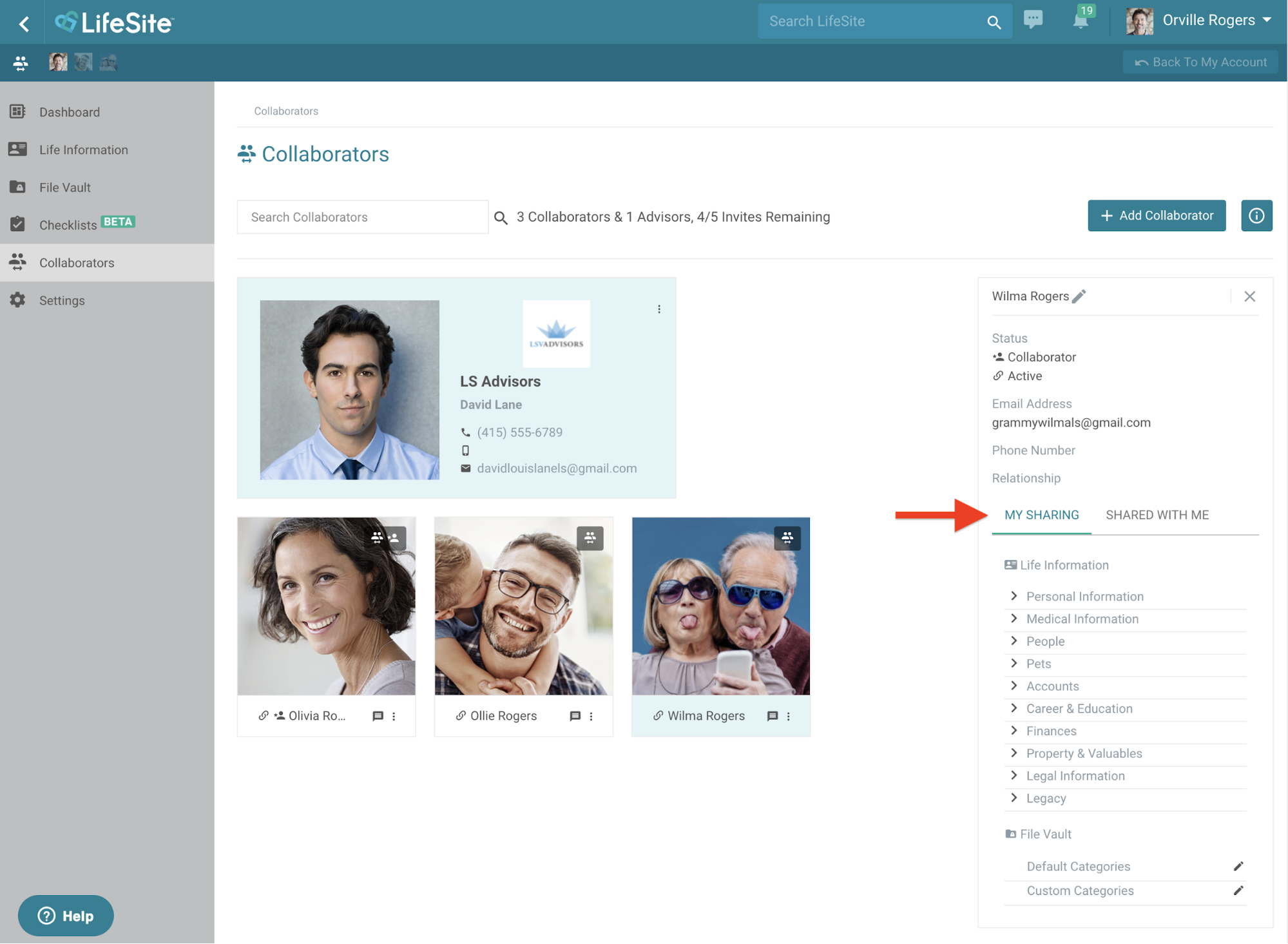 3. Shared with Me shows the permissions that your collaborator has set for you.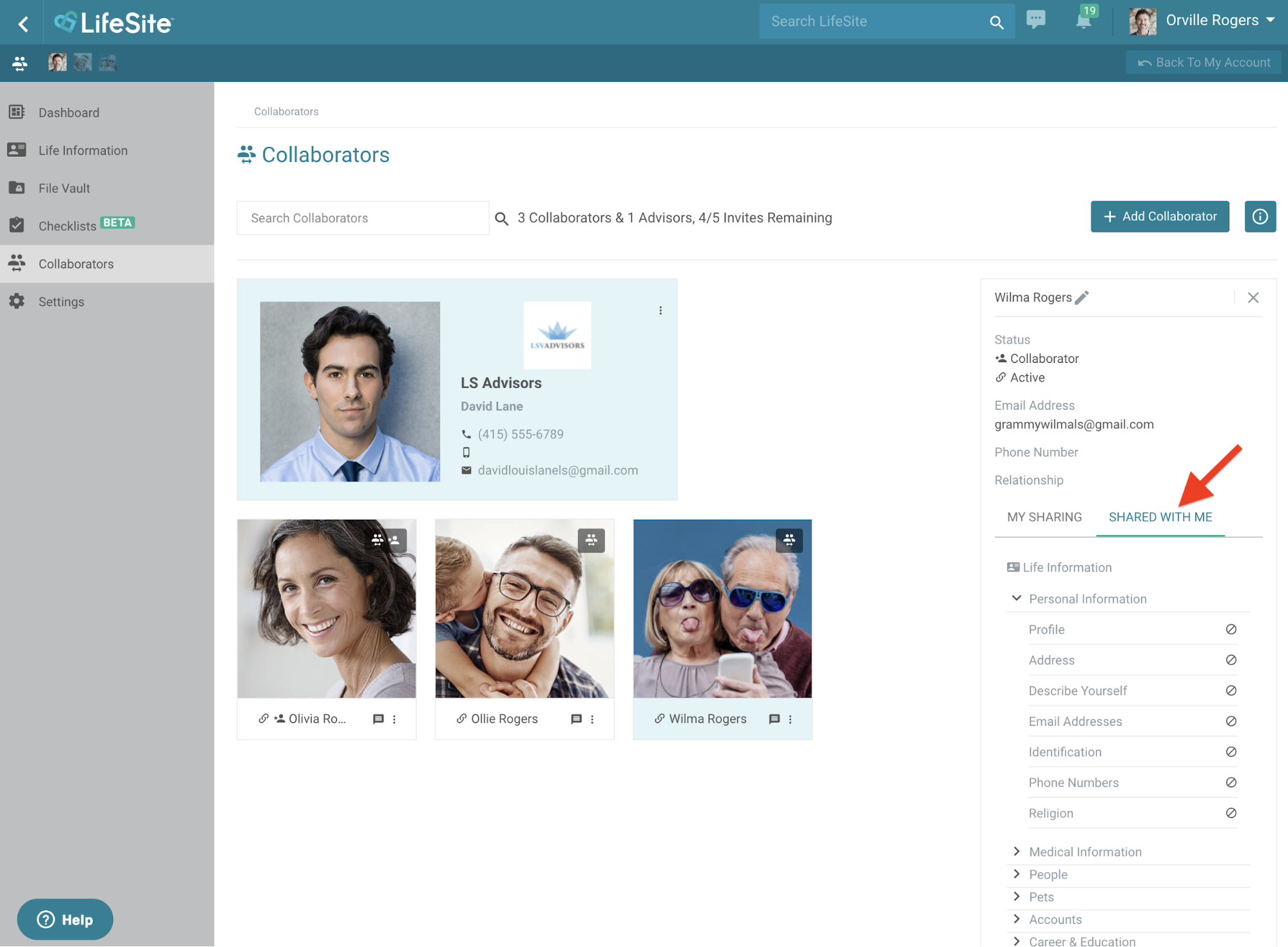 4. Click

or

to the left of a category name to expand and collapse categories to see their subcategories and subcategory permissions.

Learn More
Set and Edit Permissions for My Collaborator
Request Permissions from a Collaborator
Open and Close the Details Panel