L.I.F.E. (Lifesaving Information for Emergencies) prepares emergency medical information so that you can easily keep it up to date and will be able to quickly locate it in a time of crisis.
Why use a digital L.I.F.E. File?
Paper documents are easily destroyed

in natural disasters and everyday accidents. An online backup of essential information keeps documents weatherproof.

Keep shared information current

. Information is always changing and LifeSite is a central location that can be updated regularly.

Allow family members instant access

to lifesaving information such as allergies, medical profile, emergency contacts through the web and

mobile applications

.
1. Use the L.I.F.E. File
checklist template
to prepare your information
The L.I.F.E. File checklist template will guide you task-by-task through digitally storing emergency medical information. Information can be updated at any time.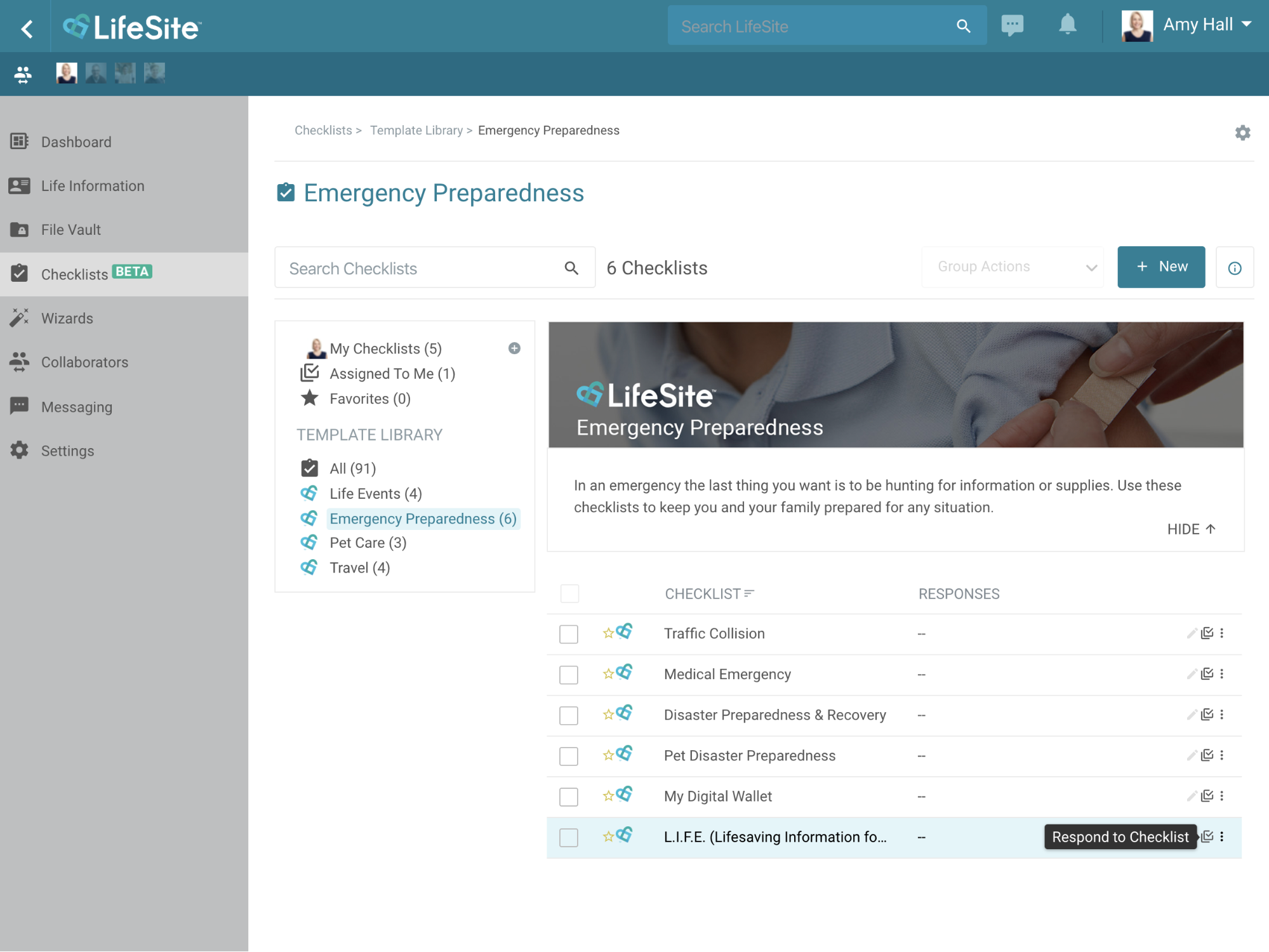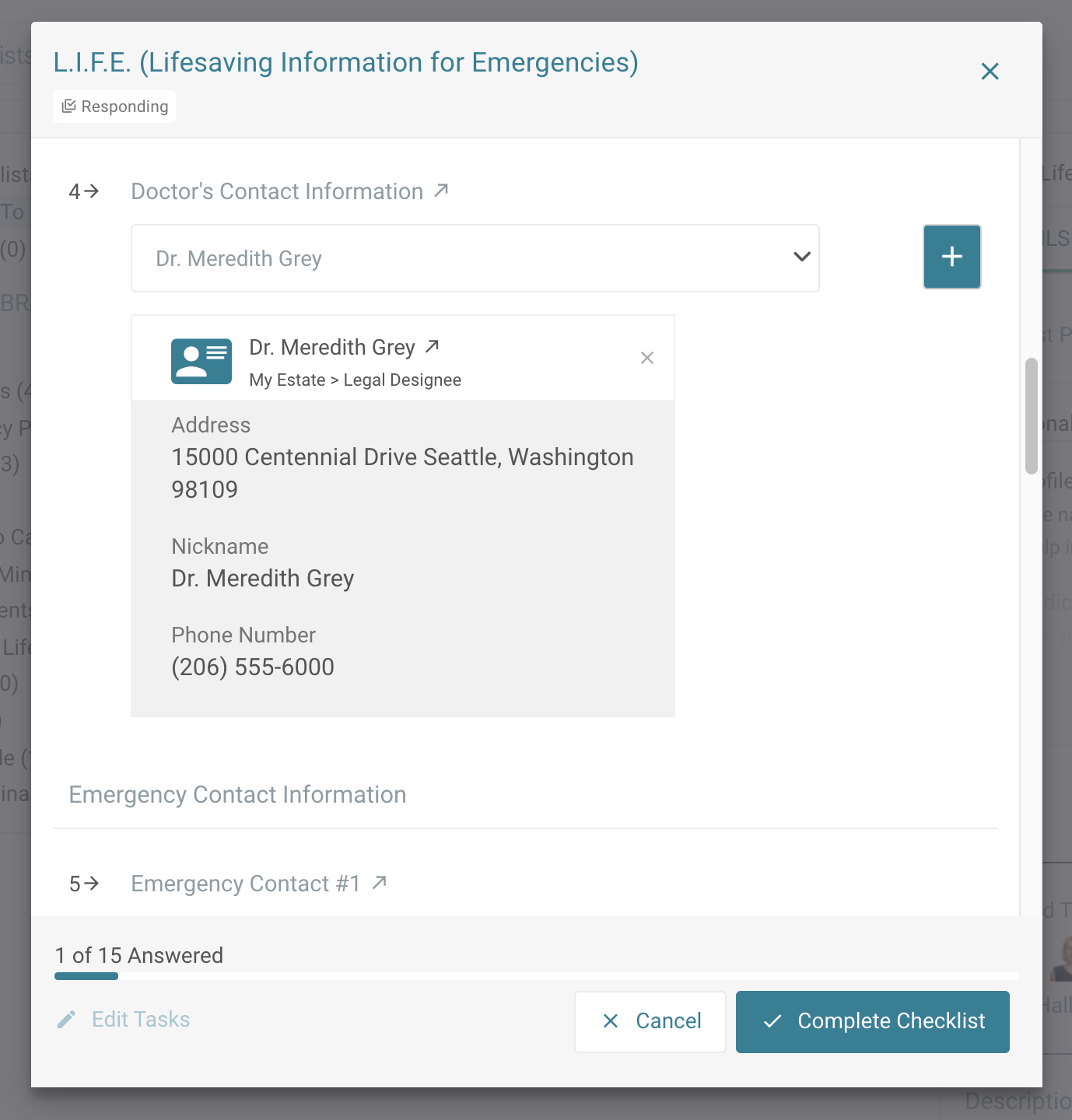 A preview of the checklist and printable version of the L.I.F.E. File form is also available here for print.
2. Your responses will be saved in My Checklists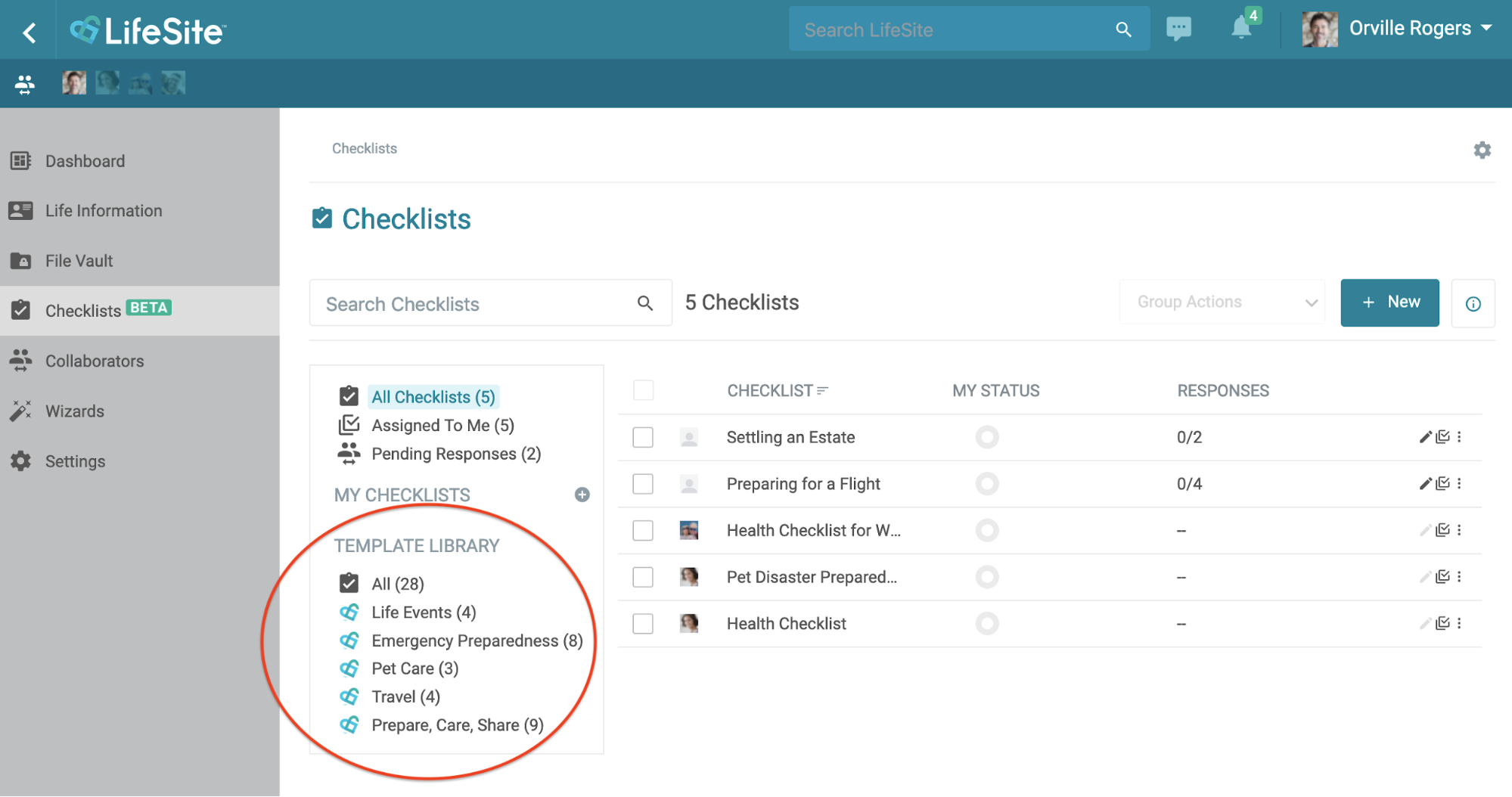 3. To print this information, use a
Life Booklet
Your Life Booklet is an easy-to-read PDF backup of your LifeSite. Once your booklet is created, print it as a physical reference or an additional backup to your vital information, or save the PDF to a secure USB flash drive for peace of mind.