Get your important papers out of your car, junk drawer, shoebox, or file folder, and into a digital safe. LifeSite will protect all the documents that are intended to protect you, your assets, and your loved ones.
Why use LifeSite to Organize my Information?
Checklist templates

guide you through prioritizing what information is most important. Whether you recently got married, bought a car, or are just trying to get organized, LifeSite can help you get started.

Keep information up-to-date

because your information is constantly changing. LifeSite is a central location that can be updated regularly.

Securely share sensitive information

like passwords and insurance information. Traditional texting and messaging applications are great for day-to-day messaging but aren't

encrypted

or optimized to share and protect your secret information.

Mobile app access makes your information available when you need it most, whether you're at home, work, the airport, or abroad.
What should I store in LifeSite?
We recommend you follow these three steps to get started organizing your important life information:
1. Empty your wallet
There's a purpose for every item in your wallet. Being with you everyday means these items hold value and importance in your life. Digitizing your wallet ensures its contents are never truly lost if your wallet is ever misplaced or stolen.
From the Checklists page, use the checklist template entitled My Digital Wallet to get started.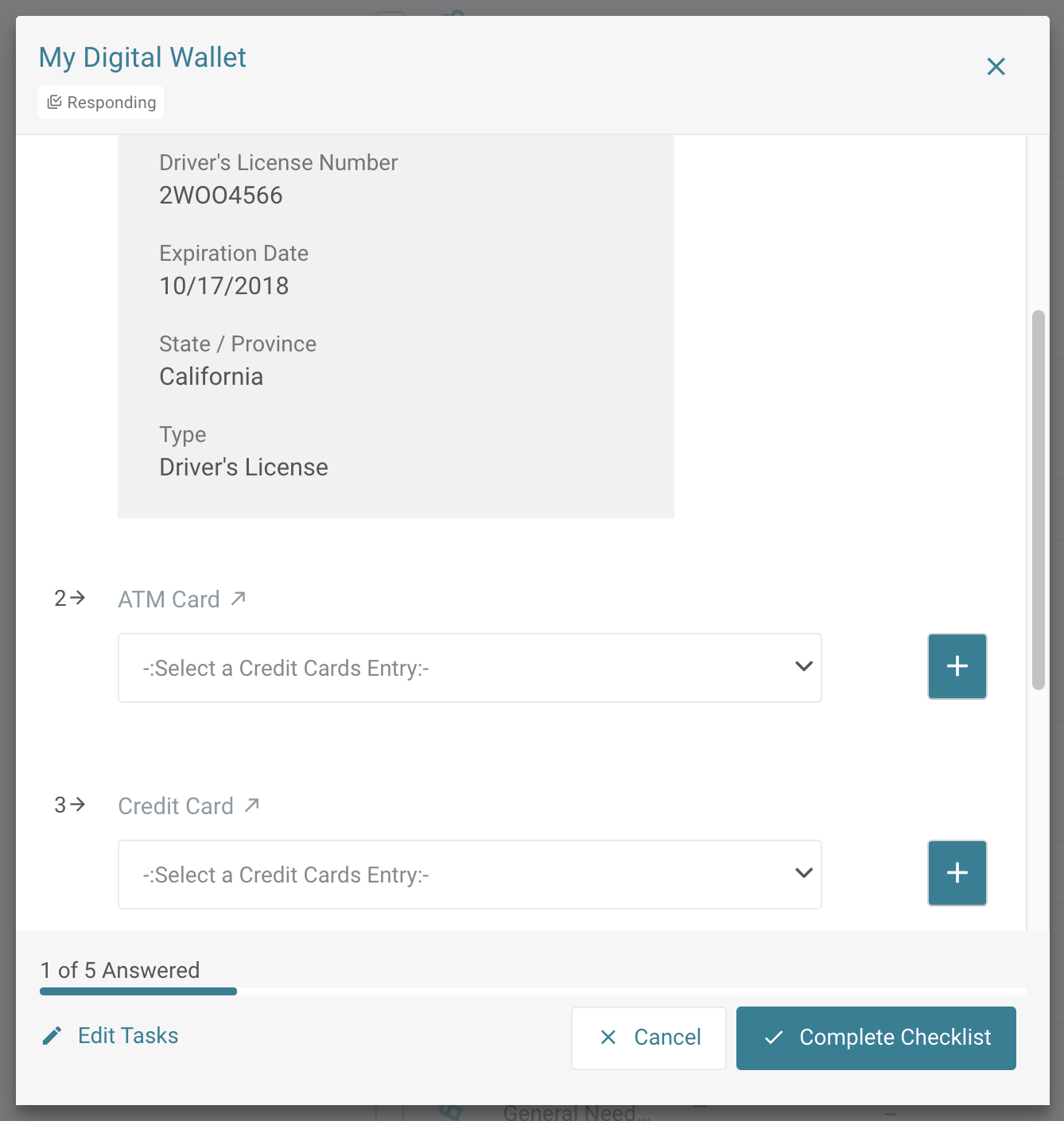 2. Organize your passwords
Passwords are the gateways to your accounts, which is why strong, unique passwords are very important. Unfortunately, passwords that are secure and complex are often hard to remember.
From the Life Information page, click the section My Life then the category Accounts & Passwords. Click + New to add an account or password.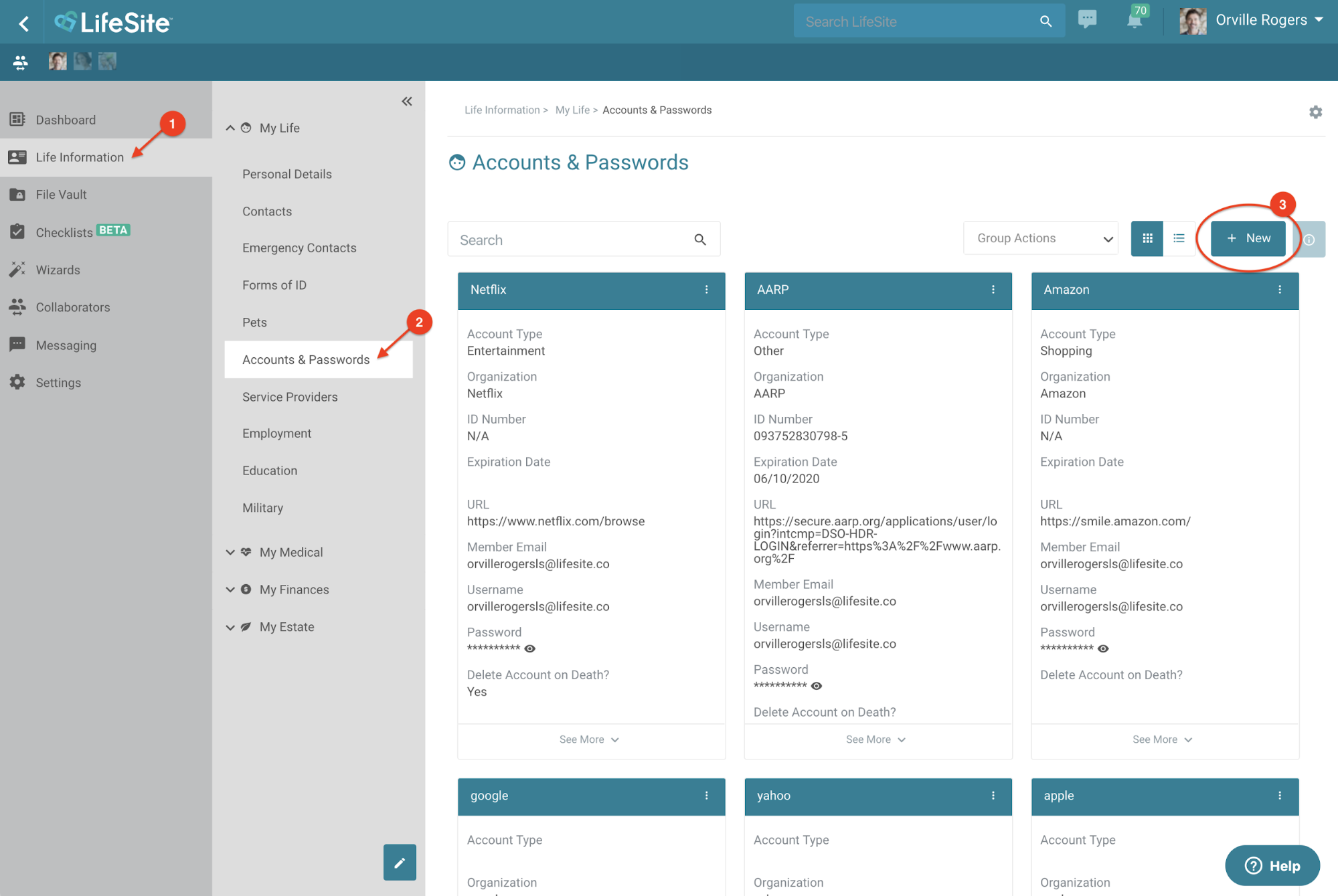 3. Prepare your Estate
No matter the size, preparing your estate will relieve a large burden for your loved ones. Use LifeSite to start sharing information that's important to your loved ones today, and ease into conversations about how it will change in the future.
From the Checklists page, use the checklist template entitled Settling an Estate to get started.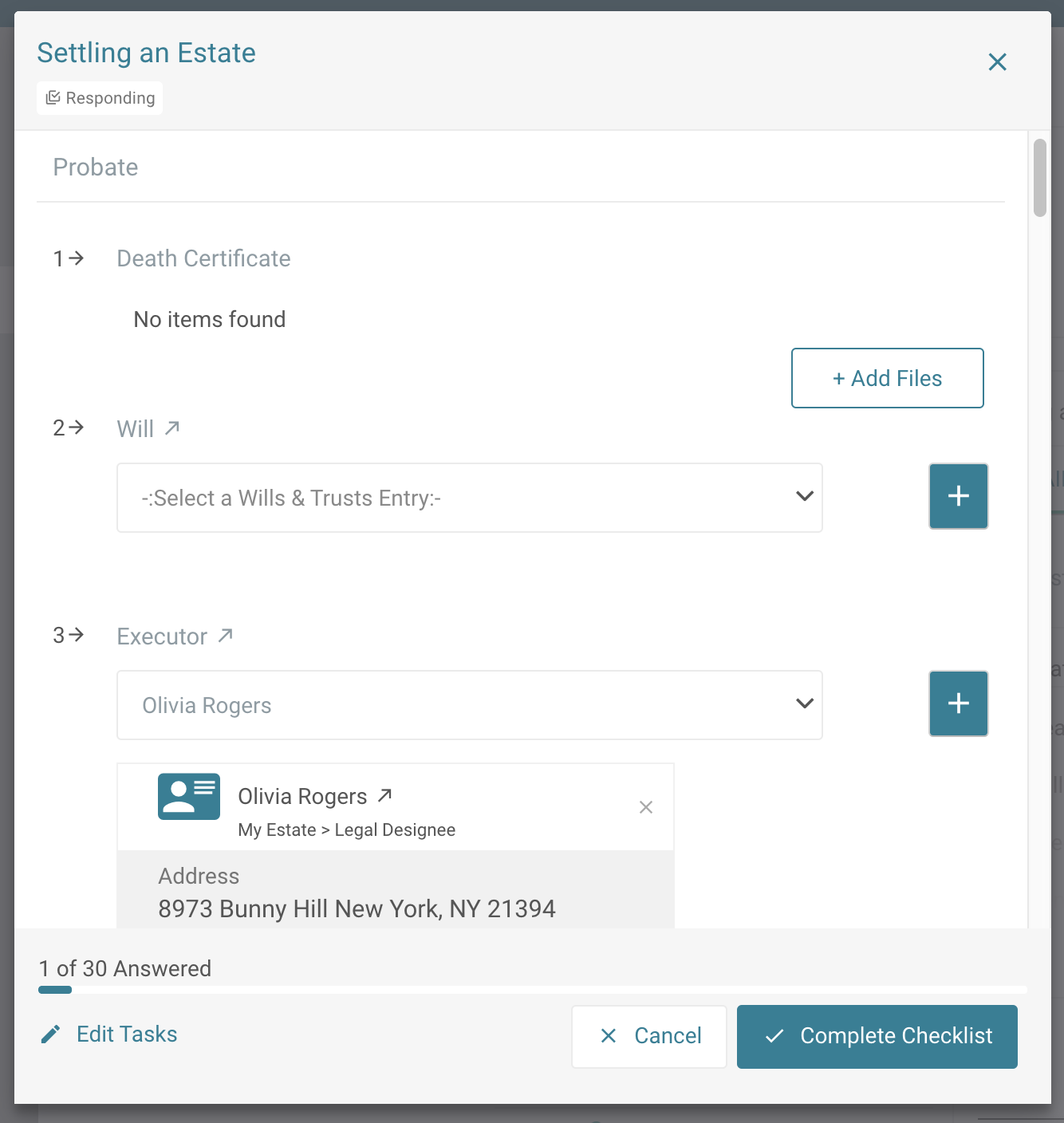 Download the Mobile App
LifeSite's mobile app means your paper files aren't just stuck in your home safe. You'll always have access to your information, whether you're at home, in the emergency room, or stuck at the airport.
Download the LifeSite mobile application