Why use LifeSite with your family?
Securely share sensitive information

like passwords and insurance information. Traditional texting and messaging applications are great for day-to-day messaging but aren't

encrypted

or optimized to protect your secret information.

Keep shared information up-to-date

in a central location that can be updated regularly.

Allow family members instant access

to lifesaving information such as allergies, medical profiles, and emergency contacts through web and

mobile applications

.
Upload Shared Insurance Cards
Protect yourself against lost insurance cards, forgotten annual updates, and the bombardment of questions each time anyone has an appointment by digitizing insurance information for easy web and mobile access.
From the Life Information page, click the section My Estate then the category Insurance Policies. Click + New to add a policy.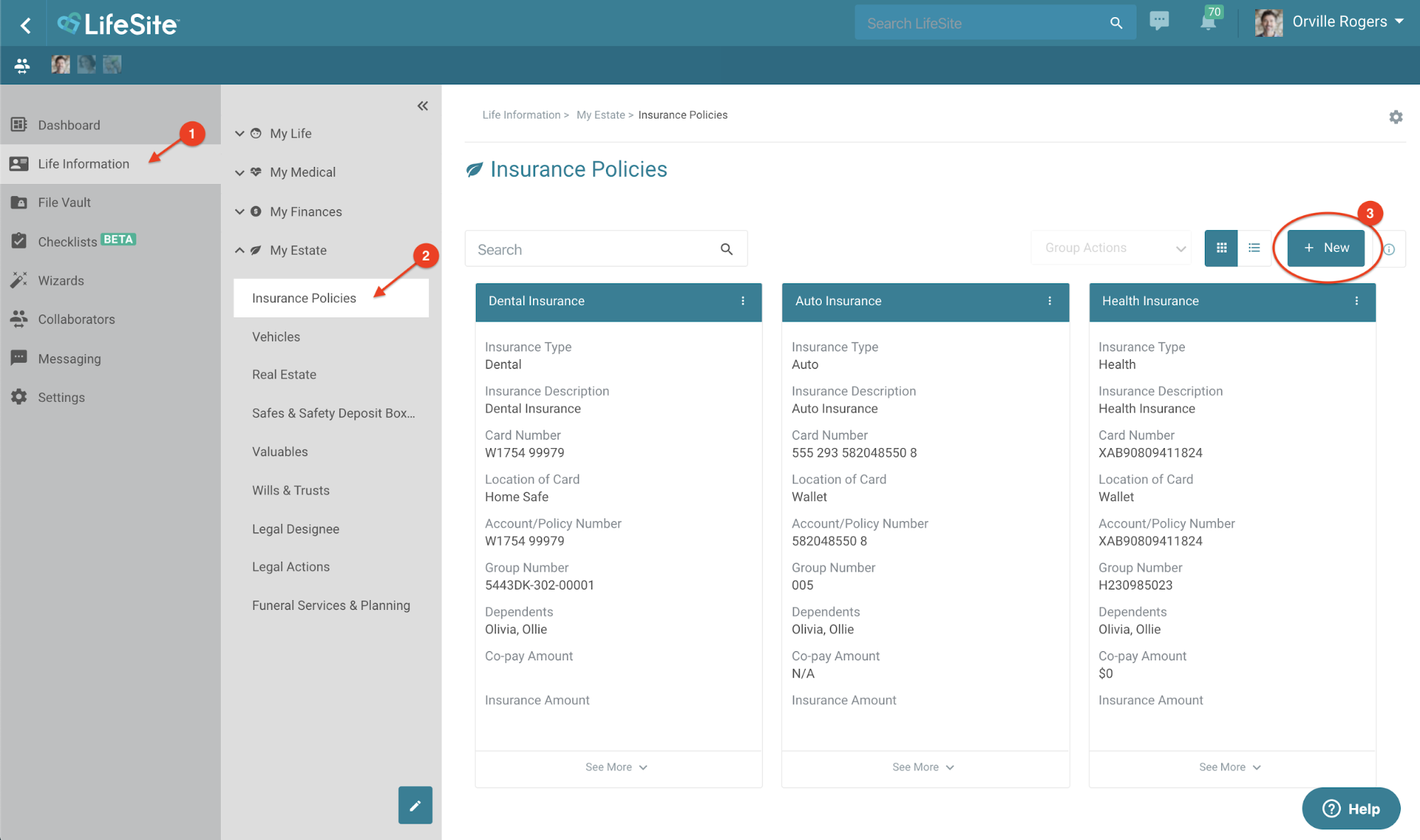 Securely Share Passwords
Now there's no excuse for forgetting the Netflix password. From the Life Information page, click the section My Life then the category Accounts & Passwords. Click + New to add an account or password.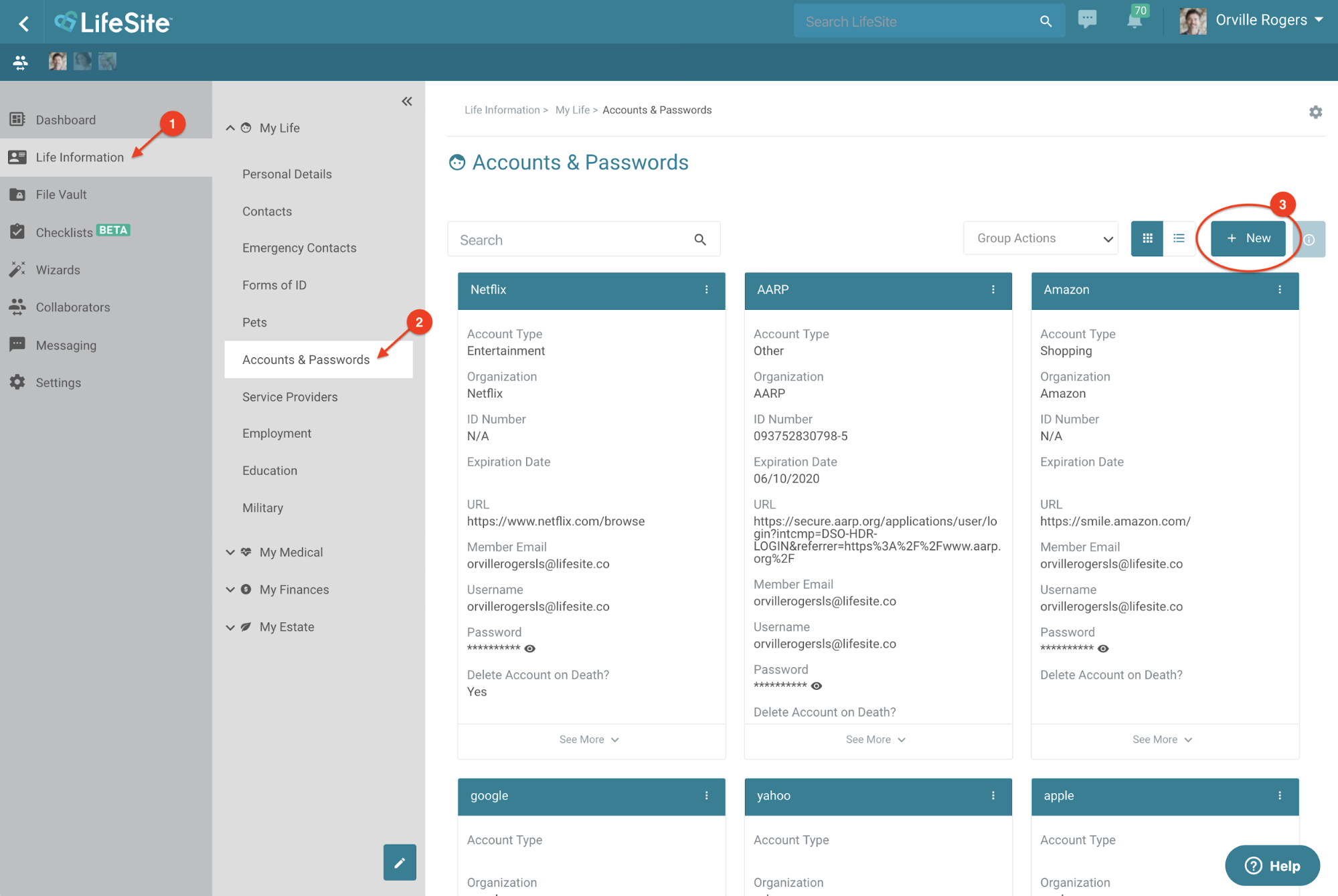 Keep reading to learn how to share your LifeSite.
Share your LifeSite
All sharing is based on granular permissions with Edit, Read Only, or Blocked permissions. Once access is granted, activity is tracked in the Activity Feed and email notifications show when collaborators access your information so that you maintain control at all times.
4 Tips Before Inviting
Only send

collaboration invites

to those you fully trust with your private information.

We recommend sharing with your close family members, including parents, children, and other loved ones who help you out on a regular basis.

Control what your collaborator can and cannot see in your

Permissions

.

Delete a collaborator

at any time.

Invite up to 5 collaborators.
Send a Message
Click

in the header to access your Messages. All messages are sent and received within our encrypted system to protect their contents.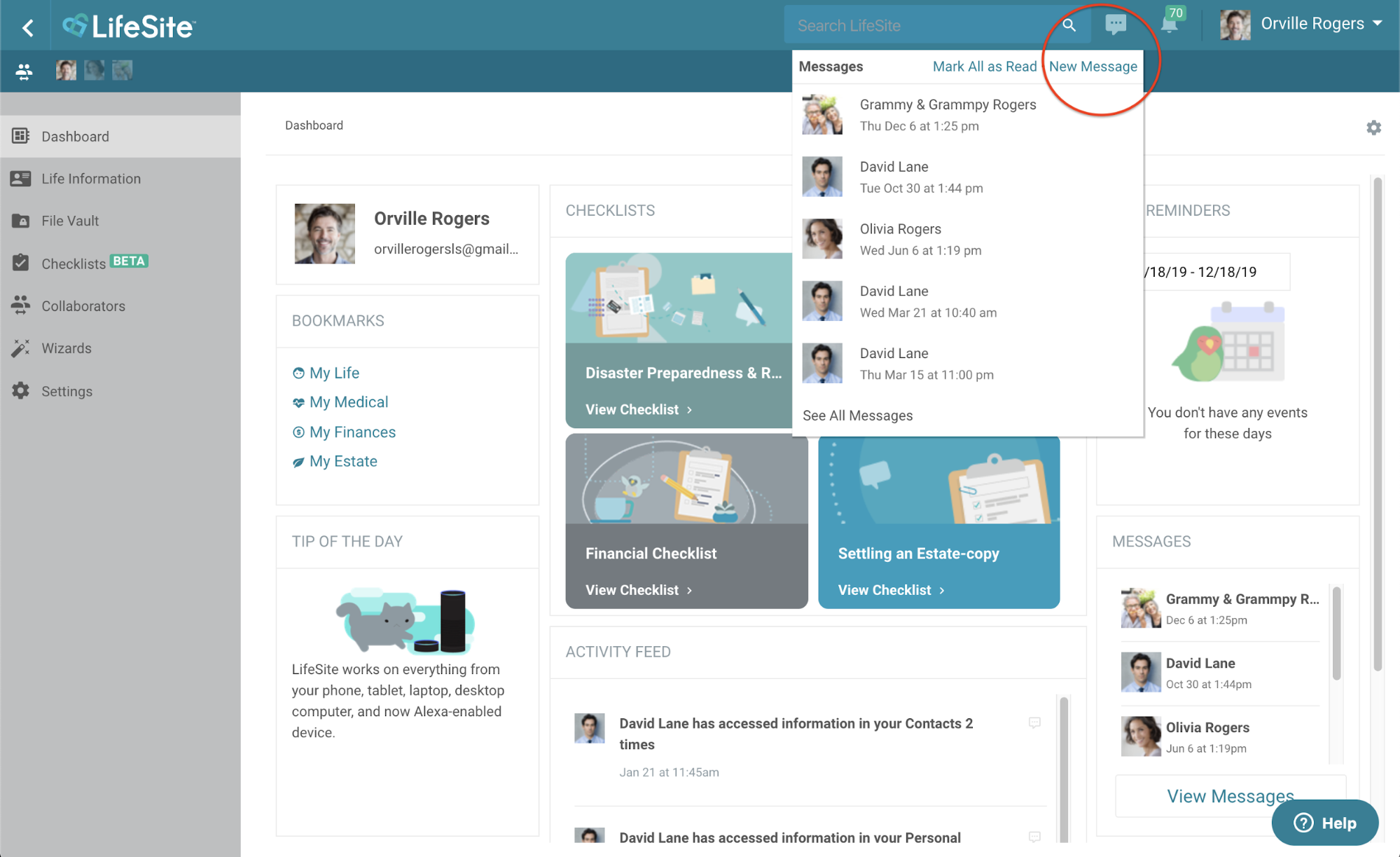 By default, you will receive an email anytime one of your collaborators messages you. In order to keep your messages secure, the email will not contain the message itself. Log in to LifeSite to read the message. To choose when and how often you receive email notifications, go to Settings then Notifications Settings.